Description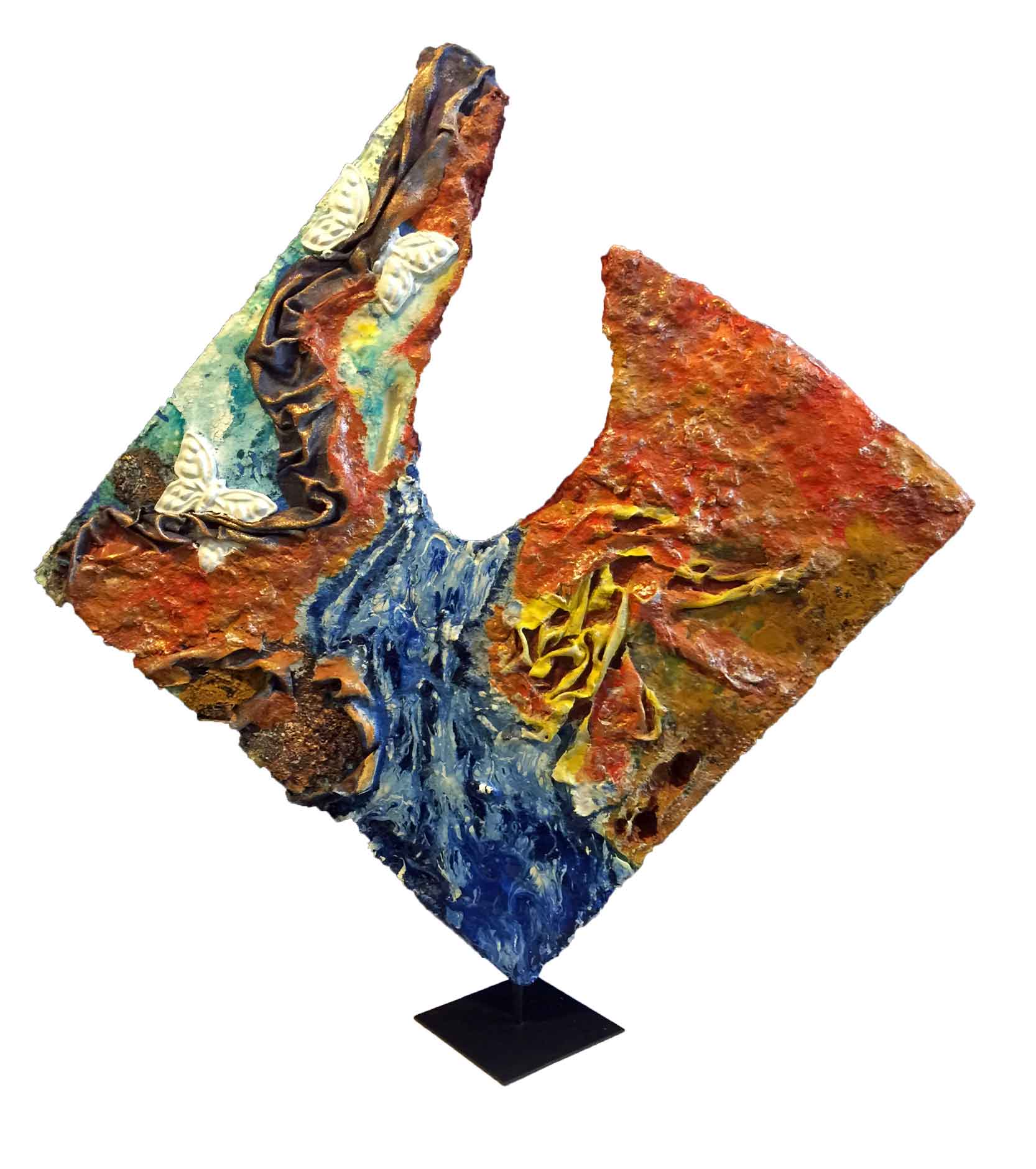 Powertex Mixed Media Workshop
Learn a wide range of techniques for painting with Powertex in this exciting NEW workshop. If you love texture & painting, then this workshop is for you!!! You get to create your own master piece.

During 6 hands-on hours you will learn;
What is Powertex Fabric Hardener
How to use Powertex Fabric Hardener
What is Stone Art
Techniques that you will learn are;
How to apply Powertex Fabric Hardener
How to mix and apply Stone Art
Design your artwork with a heat gun
Choose your own style of mixed media application
Embedding found objects
Apply acrylic paint, pigments and metalic pigments to finish artwork
What you will achieve;
A finished large mixed media art piece to either hang on your wall or put in a stand.
This workshop is suitable for beginners, with all tools and materials provided.
Use Powertex the Fabric Hardener to achieve amazing textural effects like:
● Rocks ● Landscapes ● Water ● Crackle
● Chunky Lumps ● Sand & Beach ● Mountains ● Its endless.
Use natural materials and more with Powertex the Fabric Hardener:
● Fabric ● Junk Objects ● Jute ● Hessian
● Rope - String ● Recycled Objects ● Wool ● Paper Pulp
Come along and be amazed by what you can achieve!!!!
Powertex Product
Stone Art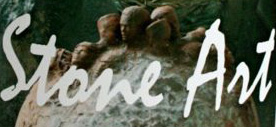 Stone Art Information Sheet
What is Stone Art
Stone art is like a paper-mache with a very specific composition. When Stone Art is combined with Powertex it makes a self hardening clay, with which coarse and fine stone textural effects can be achieved. You can use Stone Art in different ways.
Mixing Clay and Sculpting:
Mix the same quantities of Powertex and Stone Art together, knead it by hand and continue to add Stone Art until you obtain something that look like bread dough which does not stick to your hands. If the clay is too dry, add more Powertex. If the clay is too wet and sticky add more Stone Art. With this clay you can sculpt and apply texture on a wet layer of Powertex.
Application of Textures
Fine textures on an existing object or canvas:
The easiest way is to work on a ready made base, such as polystyrene, plaster or an armature. Coat your object with Powertex, let it dry a little bit, sprinkle some Stone Art powder into the wet layer and rub off the excess. Repeat this process until you get the desired result. Using Stone Art on top of Powertex lead provides a unique bluestone effect.
For More coarse textures:
Treat the surface as in (2a) Apply Powertex again and add some pieces of clay (by mixing with stone art). We will now apply a second layer of Stone art to obtain more texture. Re-use the stone art waste. You can repeat this process several times, until the desired thickness sand texture is obtained.
Polishing:
Powertex and stone art can be polished. Apply Powertex on your surface, sprinkle Stone art over it and rub off. Apply Powertex again at the areas where you want to apply more highlights. A shiny effect is created by rubbing with the palm of your hand. Repeat the polishing until the desired effect has been obtained. The more you polish the darker the effect will be.
Clay Crackling with pigments:
Make clay as described in (1) flatten ball of clay, made from stone art and Powertex bronze, until it reaches a thickness of maximum 2 cm. Sprinkle different power colours or colourtrix over it, rub the pigments open by hands and repeat the same process on the other side. Roll the clay, using a roiling pin or an empty bottle until it is just a few millimetres thick. While rolling, cracks will appear.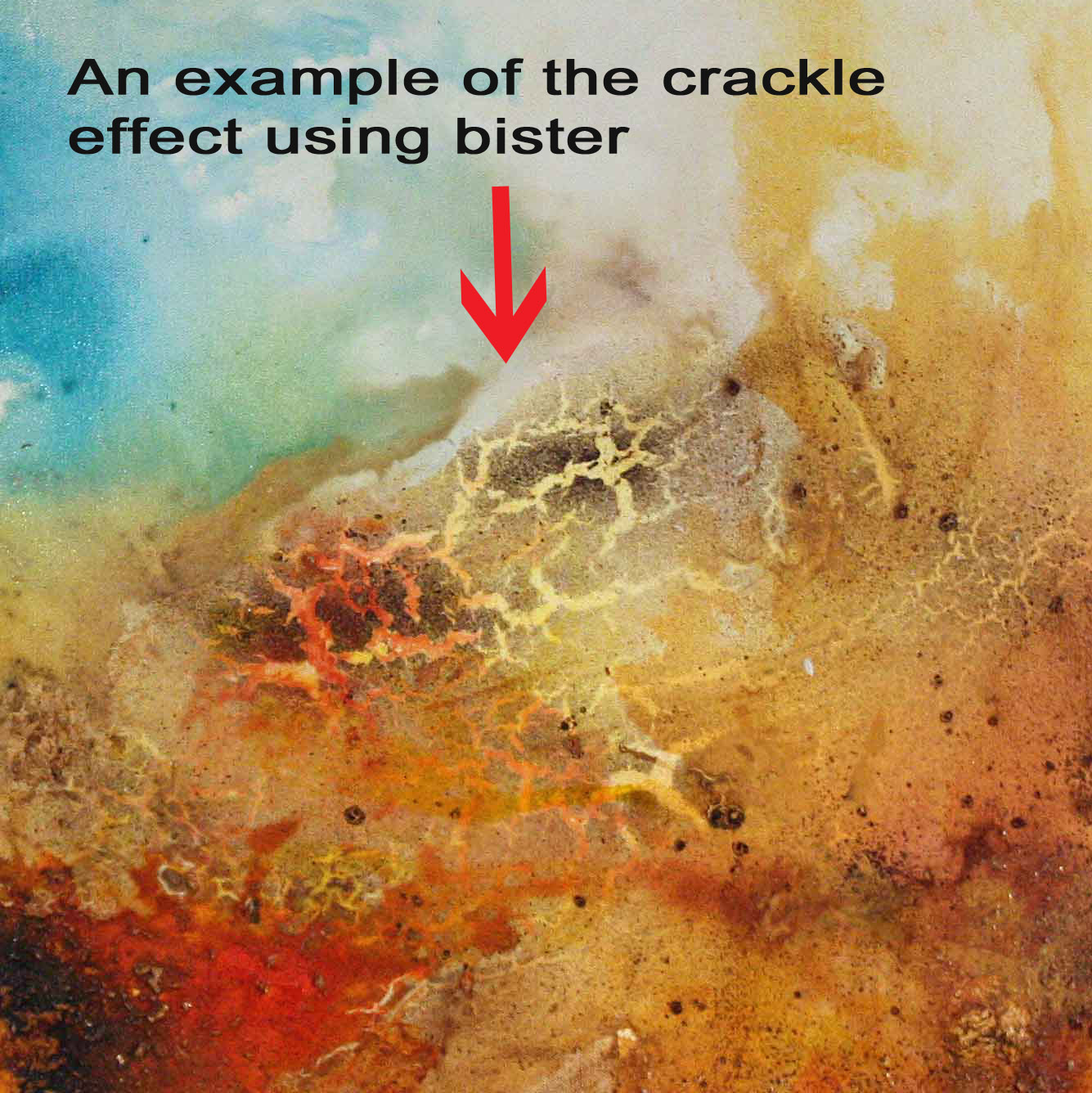 Mixing Paste:
Add stone art to Powertex until you get a flexible paste that can be spread with a spatula. Smooth the texture -less stone art: coarse texture - more stone art
Marbling:
Make clay in different colours eg ivory & green, Roll a few coils, place side by side and work the colours together to achieve a marbled effect.
Outside Usage:
If you are planning to place your stone art artwork outside, please note that stone art is not weather proof and must be coated with easy Varnish, or a marine varnish when its completely dry after 6 weeks. apply at least two layers before placing outside. Unfortunately the stone art powder can become a little yellow after varnishing. In order to prevent this you can add some power colour titanium white to the stone art before applying the Easy varnish.


FAQs
Please bring your own lunch - Tea and coffee provided.
Are there ID requirements or an age limit to enter the event?
There are no Id requirements, you must be 18 and over to attend.

What are my transport/parking options getting to the event?
There is plenty of parking at the studio.

What can/can't I bring to the event?
This is a messy activity please wear old clothes and shoes.

Where can I contact the organiser with any questions?
Mobile: 0417 56 02 74

Is my registration/ticket transferrable?
Your ticket can be transferable to another event if you give 48 hours notice to Lisa Payton Creative Art Studios.
If you fail to advise the studio you will forgo the paid amount. Refunds will only be given for reasons out of your controll.

Can I update my registration information?
Yes

Do I have to bring my printed ticket to the event?
Yes
What is the refund policy?
Your ticket can be transferable to another event if you give 48 hours notice to Lisa Payton Creative Art Studios.
If you fail to advise the studio you will forgo the paid amount. Refunds will only be given for reasons out of your controll.

The name on the registration/ticket doesn't match the attendee. Is that okay?
Yes