In a world where being influential is paramount, it's vital to master your personal brand to reach your business or organisation's potential
About this event
A Digital Business Solutions webinar for small businesses.
Power up your Personal Brand
Do you have any idea of the perception that others have of you? What are people saying when you're not in the room? Do you make a good first impression? Are you clear on the values you want to portray to clients, stakeholders and colleagues in order to persuade and influence effectively?
In a world where being influential is paramount, it's vital to master your personal brand to reach your business or organisation's potential.The best way to do that is by creating a personal brand that is authentic and consistent.
But what does this really mean and how do you do it with punch?
Monica decodes the science of a powerful personal brand, showing business owners how to create a memorable impression and become more influential and persuasive.
You will learn:
What is personal branding and why is it important for success today
Identifying the core values that create the foundation of how people perceive you
3 step process to formulate a powerful personal brand
5 tips to amplify your personal brand for the benefit of your business or organisation
Attendee restrictions: Must have an Australian ABN
About the presenter Monica Rosenfeld
Monica Rosenfeld can sniff out a news story for any business, anywhere, anytime. She is a media magnifier, exceptional communicator and lover of helping businesses shine.
Over the past two decades, Monica has worked with hundreds of businesses, helping them deal with their greatest problem, which is how to increase their credibility, visibility and stand out from their competitors.
Monica worked as a producer A Current Affair, before starting her highly successful PR agency, WordStorm PR. Having experienced the wild ride of business ownership, she gives back to the community by mentoring entrepreneurs.
Monica is a sought after speaker at business conferences where she shares over two decades of storytelling know-how, to make content creation a marketing opportunity that is accessible to all.
A Digital Business Solutions webinar for small businesses.
This webinar is delivered under the Australian Government's Digital Business Solutions Program. By attending you acknowledge agreement with the terms and conditions as outlined here.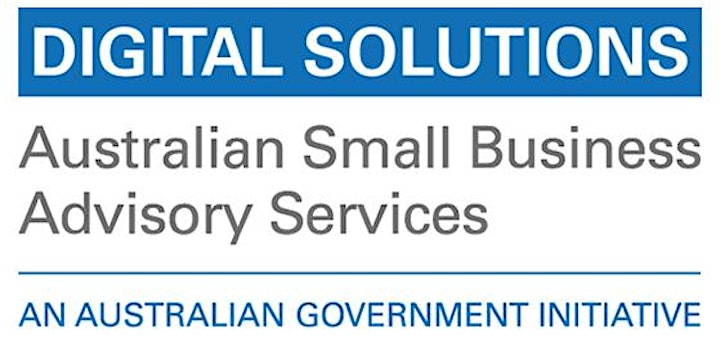 Organiser of Power up your Personal Brand to Boom your Business
Business Advice & Coaching | Workshops | Networking | Events
Bayside Business Enterprise Centre helps people to start, run and grow a successful business.
Through advice, training and providing networking opportunities, we give individuals the essential tools they need to grow and develop as business owners.