Description
CPA NSW Western & Eastern Chat Group (WEChat Group)
Date & Time: 18nd of Sept (Tue) 5:45 pm – 8:00 pm
Speaker: Terry Lin (ACCA)
Location: CPA Australia, Level 3, 111 Harrington St, The Rocks.
CPD: 2.0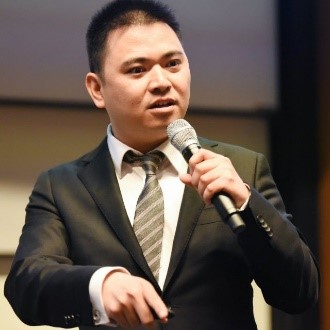 Terry Lin (ACCA)
CEO of Seed Training Group (RTO: Registered Training Organisation)

Managing Director of AFMA (Australian Financial Modeller Association)

Committee Member of ACAA (Association of Chinese Accountants Australia)

Excel Trainer of ABC (Australian Broadcasting Corporation)

Lecturer of Shanghai University of Finance and Economics MBA
In addition, he has 17 Years of dedicated best-practice financial modeller extensive experience and worked as FA, MA, Financial Manager, Sales Manager, Customer Service Manager, Financial Controller.
In this workshop, you'll learn how to use a powerful Excel add-in: Power Query. We will use real-life examples and walk through Power Query Editor and its formula and functions step by step. You will learn how to create fast, reusable data transformation models to spend less time manipulating your data and more time analysing it.
Connect to different types of files: Excel, CSV, Access

Automate the consolidation of multiple excel worksheets within a single file

Automate the consolidation of all text files

Send Power Query results to the data model

Append data to a query

Merge and group data based on criteria
Invest two hours of your time and enjoy a lifetime of benefits. We look forward to seeing you there.
$12 per attendee (Free for CPA WEChat Group Members). Refer to the link for registration & payment. (Limited spots, booking essential) https://cpawechat.eventbrite.com.au
Wanna go for free? Join CPA WEChat Group now!
Only $55 annual fee for free-entry to all of our events until 30 June 2019 (via Paypal) http://www.cpawechat.org/register/ or $50 via EFT to our bank account as below for exploring exciting monthly events and networking opportunities.

Name: WEChat Discussion Group
BSB: 012019
Account number: 464999983
Please email the screenshot of your payment to cpa.wechat@outlook.com
Should you have any questions, please feel free to contact us cpa.wechat@outlook.com
Connected with us:
Website: http://www.cpawechat.org/
Linkedin:https://www.linkedin.com/company/cpawechat/
Facebook: https://www.facebook.com/cpawechat
Twitter: https://twitter.com/cpawechat
Instagram: @cpawechat
微信公众号: 澳洲CPA东西方交流讨论组 (CPAWEChatGroup)