Description
Hi there, are you are still thinking about coming today?
Come along, we have plenty of room
A wifi terminal to pay at the door
Lyndal & I can't wait to get you started! - Anita
Yarra Farm Fresh invites you ...

"THE POWER OF FOOD" WORKSHOP
Kilsyth, Victoria
Saturday 22 October OR Sunday 23 October, 2016
1.00 pm - 4.00 p.m.
$31.50/person includes afternoon tea

How to make the shift to healthier food for good.
Lyndal Harris, Functional Nutritionist, and Anita Jackson, Life Energy Coach, are again teaming up to bring you this important and life-changing event!


IN THIS 3-HOUR WORKSHOP YOU WILL DISCOVER:

* How what you are eating is the cause behind how you are feeling
* The 7 Success Steps to leaving your old eating habits behind - for good
* The secret tips to making the change
and much more!

If you suffer from . . . fatigue, insomnia, cravings, the 3pm slump, hormonal problems, memory issues or foggy brain, headaches, reliance on coffee and other stimulants for energy, menopausal symptoms, weight issues . . . come along to this event.

This is your chance to shed some light on how you are feeling and to get a simple way to change! This Unique and Inspiring Workshop gives you a clear and easy path to try new ways of eating that will last a life-time.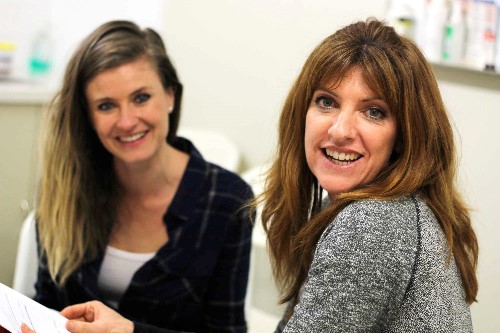 Lyndal (left) has a thriving practice as a functional nutritionist in the Yarra Valley, providing healthy nutritional solutions through workshops and personal consultations around Melbourne. www.unrefinednutrition.com.au

Anita (right) is the owner of Yarra Farm Fresh, a Yarra Valley business that offers fresh fruits and vegetables from local farmers and growers, in addition to her growing practice as a life energy coach.www.anitajackson.com.au

Yarra Farm Fresh is dedicated to bringing local whole foods to the community, and to helping customers make a return to basic food preparation and eating for health!

Get your health back on track.
Come along to this great workshop!
Where: Japara House, 58 Durham Road, Kilsyth, Victoria
When: Saturday 22 October, 2016, 1.00 - 4.00 p.m.
OR Sunday 23 October, 2016, 1.00 - 4.00 p.m.
Pre-Bookings essential: $31.50 / person


WHAT WORKSHOP ATTENDEES HAVE SAID.....
I wanted greater understanding to change my life. I found the workshop awesome, brilliant, love the way you have connected the mind with food. I have tools for positive thought and to change my patterns of thought. Karen 10/9

Loved it! Positives and a lot learned from both presenters. So glad I could finally attend, the hard first step to make changes to mind and body. Learned a lot about why I'm feeling so awful. The workshop has given me hope for the future, a way forward. Thank you both. DH 17/9/16

Fantastic! Incredibly motivating and a clear and easy path to adopt change. I loathe diets, this is educating and not strict! I am ready to take a positive step forward in my journey! I take away from today's workshop to eat less processed food, and to continue to work on positive thought patterns to have many more positive affirmations. Kathryn 10/9/16



WHO SHOULD ATTEND?
Anyone who wants to achieve better health and vitality through what you eat and how you think! Reserve your place today! BOOK NOW, tell your friends, and bring a friend! Anita and Lyndal are ready to help YOU begin the change to a healthier you! Don't miss out on this great opportunity!

ENQUIRIES - Tel: 0499 270340;
Email: info@yarrafarmfresh.com.au


THIS AMAZING WORKSHOP REALLY WORKS!
"This is your starting block!" Phil 10/9/16