Description
Power BI for Excel Course (2-3 days)
Power Query & Power Pivot are the biggest Excel news items in the last 10 years. They give Excel users the power to draw information out of multiple sources, link it together then perform calculations on it that can then be sliced & diced any way you want.
We are offering a two to three day course based on real-world techniques utilising the amazing capabilities of Power Query, Power Pivot and introduce you to the power and benefits of Power BI. Recommended third day is where you bring your own data and build some analysis for this, with guidance from our expert facilitator.
COURSE OUTLINE
For more information on the course outline please click here.
COURSE DETAILS
Date: Thursday, 7 to Friday, 8 December 2017 and Monday, 11 December 2017
Time: 8:30am – 4:30pm (registration from 8:00am)
Venue: Access Analytic
Cost 2 Days : $1,499 (Early Bird) per person / 2 days
$1,699 (Standard) Per person / 2 days
Cost 3 Days : $1,999 (Early Bird) per person / 3 days
$2,299 (Standard) Per person / 3 days
Early Bird registration ends Monday, 13 November 2017
*prices include comprehensive course materials, lunch and refreshments
PRESENTER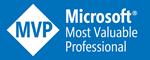 Wyn Hopkins: Director Access Analytic
Microsoft MVP, Chartered Accountant