Posture assessment and its myofascial implications - Adelaide

Sunday, 21 October 2018 from 9:30 am to 4:30 pm (ACDT)
Event Details
This foundational hands-on workshop will introduce participants to the Myofascial Implications within Postural Assessment. Emphasis will be placed on body reading and visual analysis as they relate to the relevant Myofascial interventions, while highlighting the need to develop and foster practitioner confidence and trust – necessary in developing this skill.
The assessment of Tilt and Shift of both the Pelvis and Shoulder Girdle will be explored with an emphasis on developing an understanding of the impact that these Myofascial changes can have on posture and function. Direct Myofascial Release and Fascial Unloading techniques will be taught as effective methods of addressing and remediating Myofascial dysfunction.

Presenter: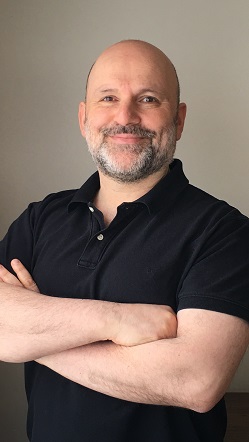 Nicholas Barbousas (Nick) is a Soft Tissue Therapist with more than 25 years experience in Muscular Therapy practice. Nick's ongoing passion for his work stems from his training in Rolfing, Structural Integration and Myofascial Release; and his commitment to working with Posture Correction and Movement Education. His particular expertise explores the relationship between our own physical environments and its impacts on posture and movement.

Nick's experience as an educator and mentor in Manual Therapy, Myofascial Release, and Posture Education spans several years. While organising and directing his own privately run Mentoring Hub and professional courses, Nick has overseen the development of Myofascial Release programs within Industry Institutions. He was also the inaugural convener and co-developer of the Myofascial Release Program within the Bachelors and Masters degrees of Osteopathy, at Western Sydney University (formerly the University of Western Sydney). Nick understands that at the heart of all lasting change is the capacity to help yourself. His goal is to bring this awareness and understanding to as many people as possible.

General information:
To book: please book via the ATMS website or phone the ATMS office on 1800 456 855.
CPE: 6 CPE points (ATMS policy accrues 1 CPE point for each hour of approved educational time).
ATMS Cancellation policy: Bookings cancelled with less than 7 days notice before the seminar date will not be entitled to any refund.
Please note - if it is deemed that a seminar is not viable, it may be postponed or cancelled by ATMS. Participants of the seminar would be notified of the postponement or cancellation approximately 1 week before the scheduled date of the seminar.
Please bring: your lunch, massage table and linen.  The practical component of the seminar will only work well if there are enough tables. It is important that you let ATMS know asap if you are not able to bring a table.
Notes: the link for viewing the seminar notes will be emailed out to participants one (1) week before the event.  Please familiarise yourself with the content and bring a copy to the event if you wish. A paper copy is not supplied at the event.
Please be aware that it is not permissible to bring children to ATMS seminars.
When & Where

Lakes Resort Hotel
141 Brebner Drive
West Lakes, SA 5021
Australia

Sunday, 21 October 2018 from 9:30 am to 4:30 pm (ACDT)
Add to my calendar