Description
NOTE: This workshop is postponed until Feb 2018
FRAMING THE ANTHROPOCENE TRANSITION • DR MICHAEL McALLUM

ATP 2018 DIRECTIONS • Workshop #1

9am-1pm, Wed 15th November, 2017 • UTS Business School • Level 3, room 4



---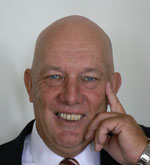 Dr Michael McAllum is an internationally recognized speaker, author and facilitator/consultant. He works predominantly with organisations and cities to develop strategies, innovative thinking and new business models that make them resilient in a fast changing and increasingly uncertain world. He is the founder of the Global Foresight Network which specializes in the practice of strategic foresight and designing better futures.
A New Zealander, now based in Melbourne, Michael has worked with a broad spectrum of companies and public sector organisations across the Asia Pacific for over fifteen years. This work has included working with senior managers to lead unthinkable change and the strategic repositioning of organisations and regions exploring how they might turn sustainability thinking into a post carbon reality.
Michael is the Director of the Centre for the Future's Academy of Scholars, a foundation member of the Association of Professional Futurists, and a member of the Oxford Forum for the Future. He is well recognized globally for his writings on 21st century design and strategy. This has included his latest book Designing Better Futures : rethinking strategy for a sustainable world, co-authorship of Strategic Foresight: the power of standing in the future and many critically acclaimed essays including Rewire your head, Getting ahead of the curve, Future cities and Managing Uncertainty.

Following workshops 22 and 29/11/2017
The provisional focus for the following two workshops will be as follows. Final details will be published here and sent to all registered participants prior to the workshops.

Workshop #2 • 22nd November:
Earth Sovereignty • Healing Our Most Fundamental Relationship


Beyond Politics • Seeding Grassroots Social and Economic Democracy

Workshop #3 • 29th November:

Learning 4A Change • Adaptive Social Learning in and for the Anthropocene Transition

New Ideas for the Anthropocene Transition Project for 2018
You will be sent additional information for Workshops #2 and #3 after you register.

---