Sales Have Ended
Registrations are closed
The workshop is fully subscribed, but you can register on our waitlist.
Sales Have Ended
Registrations are closed
The workshop is fully subscribed, but you can register on our waitlist.
Acquire knowledge, skills and confidence in providing palliative care for people with a chronic disease and/or life-limiting illness.
About this event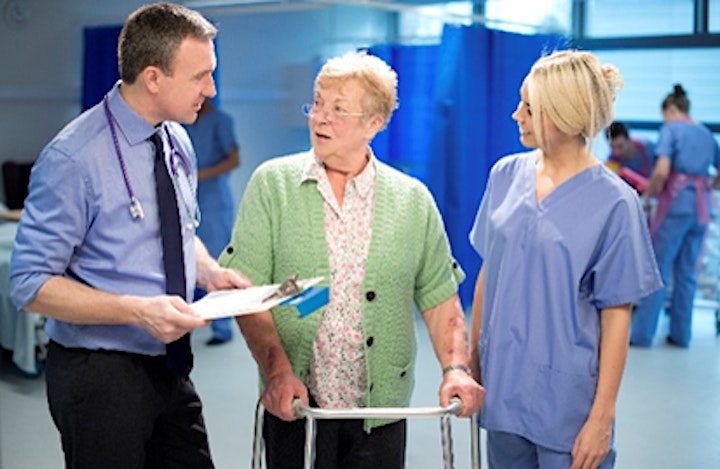 The Program of Experience in the Palliative Approach (PEPA) aims to improve palliative care by increasing the skills and confidence of health professionals caring for people with life-limiting illnesses, and their families.
Topics:
• Principles of palliative care
• Communication
• Providing care – Symptom Assessment & Management
• Advance care planning
• End-of-life care
• Ethical issues in palliative care
• Caring for yourself
Facilitators:
Myra McRae - BSWRPC Consortium Manager / Palliative Aged & Disability Support Nurse
Fiona McLeod – Palliative Care Nurse Practitioner & Project Officer PEPA Victoria.
Registration from: 8.15am
Running time: 8.30am - 4.30pm
Contact details for inquiries:
PEPA Administration Assistant
Email: pepa@svha.org.au
Additional information: 
Cost: Free 
This Workshop is limited to 23 places, so please register soon to avoid disappointment.
An email confirming registration to attend will be sent from PEPA to participants.
If you have registered and find you are unable to attend, please advise us as soon as possible, as these workshops are in high demand and we can offer your place to another participant. If you do not advise us and don't attend, you will incur an administration fee. Thank you for your understanding.
Follow us on Facebook:
https://www.facebook.com/PEPAprogramofficial/
https://www.facebook.com/groups/PEPAIndigenous/
Would you like to see first hand what specialist palliative care providers do?
Observational placements are available for doctors, nurses, allied health and Aboriginal health professionals who are employed in health fields (e.g. hospitals, community, residential aged care facilities, general practice). 
Contact PEPA Victoria on 9231 1926 or  9231 1935  for more details, or go to the PEPA website and download an information booklet: https://pepaeducation.com/
PEPA/IPEPA has a range of learning materials that you can use to develop your Palliative Care knowledge. Learning Guides are one part of the PEPA learning pathway and can be used to support workshops and placement learning. They provide a guide to key information and links to detailed content and additional learning resources. They also provide opportunities for reflection and ongoing learning, which will assist you in developing knowledge skills and confidence for your day-to-day work.
PEPA Learning Guides are available as online modules (via our LMS) or print/PDF-writable booklets (via the learning guides page).To access the online learning guides, you will need to register to use the LMS (free service).
Right click on this link: PEPA Education