Geoscape Location Data: Underpin Your Tech. Make a better sense of the world.
About this event
[NOTICE - THIS EVENT HAS BEEN POSTPONED!!]
This is now a VIRTUAL EVENT and will be live streamed via our Facebook page, 12.30pm to 1.30pm
In this session, Shaun Bennett pulls back the curtains on Geoscape products and how you can build location intelligence into your apps to help create new revenue streams.
You will get to know how PSMA Australia brings the power of location to every business, enabling you to make better sense of the world and improve performance.
You will gain clarity around how to make wise decisions by extracting the valuable national location data from authoritative sources and how PSMA makes it accessible and useful through the creation of essential datasets.
Schedule
12.30pm - 1.10pm: Talk / Presentation
1.10pm - 1.30pm: Q&A with audience
1.30pm session ends
Shaun Bennett, Consultant at PSMA
As you know, the situation surrounding the coronavirus disease (COVID-19) is continuing to develop. The health and wellbeing of our community is our first priority and The Studio is taking a number of actions to help mitigate the risk for everyone.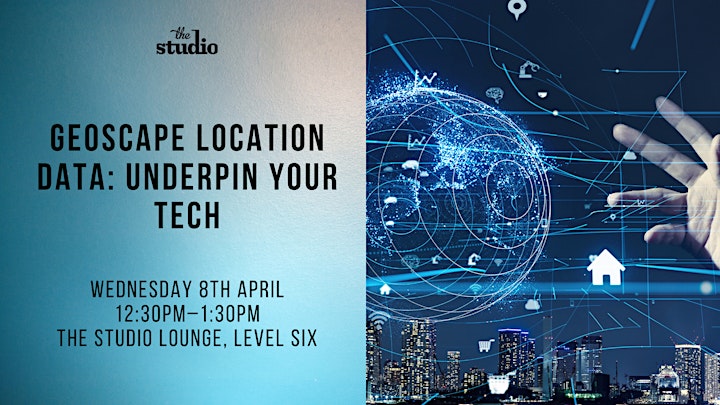 Organiser of [POSTPONED] ONLINE VIRTUAL EVENT - Geoscape Location Data
The Studio Ltd is an independent not-for-profit organisation, focused on fostering and supporting Australian media-tech and creative tech-startups so they can thrive and compete on a global scale.
The Studio Incubator is one of four anchor tenants in the new Sydney Startup Hub. It is located on Level 6, 11-17 York St, Sydney.