POSTPONED: Fair Food Systems: Creating Social Impact from the Ground Up
Description

POSTPONED UNTIL FURTHER NOTICE
Invitation: Please join us for a public lecture by Professor Chul-Kyoo Kim from Korea University, a guest of the Work/Industry Futures research program at the QUT Business School.
FAIR FOOD SYSTEMS: CREATING SOCIAL IMPACT FROM THE GROUND UP
Whilst the industrialized food system has produced large volumes of food for growing populations, it has been associated with the problems of environmental degradation, food insecurity and corporate market dominance. By drawing upon eclectic examples of Mad Cow's Disease, candle-lit vigils, food co-operatives and community supported agriculture, Professor Kim demonstrates how people power has presented a legitimate challenge to an unsustainable food system. In understanding the new solidarity between consumers and farmers, Kim emphasizes the concepts of 'food citizen' and 'food sovereignty.' The resulting, re-imagined fair food system has brought social and economic benefits to grass roots communities - providing improved well-being for consumers and renewed pride for farmers.

Join us for this journey through the global food system, exploring not only visions for fairer food systems, but their realization.
ABOUT THE SPEAKER: Professor Chul-Kyoo Kim, Korea University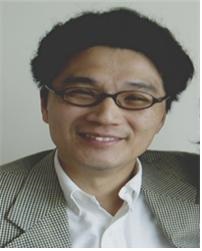 Chul-Kyoo Kim is a Professor of Sociology at Korea University, Seoul. As the 1980s in Korea were extremely turbulent years with a dictatorship, strong social movement, and a call for democracy, Chul-Kyoo became interested in the problems and contradictions of capitalism and processes of social action and change. These influences are evident in this current work on local food movements.
Professor Kim has published 19 books, receiving the Book of the Year award from the Korean National Academy of Sciences for his work on The Structure and Dynamics of the Korean Civil Movement. As well as teaching sociology at Korea University, Professor Kim works actively with NGOs including the Korean Federation for Environmental Movement (the largest environmental NGO in Korea), Hansalim Saenghyup (oldest farmer-consumer coop in Korea), and the Local Food Cultural Center.

In recognition of his work, the Ministry of Food & Agriculture of Korea awarded Professor Kim a special certificate in 2013 in acknowledgement of his research and public service in promoting local food systems.
Date and Time
Location
Gibson Room, Level 10, Z Block
QUT Gardens Point Campus
2 George Street
Brisbane, Qld 4000
Australia