*POSTPONED* Will you be the CHAMPION??? Will you walk away with a Gold, Silver or Bronze medal? Fun athletic events for everyone.
About this event
*POSTPONED* Due to the recent lockdown, we have had to postpone our event. Please follow our page for updates. Stay safe
RUN RUN RUN 🏃‍♀️ As fast as you can....or even SKIP, JUMP, THROW, KICK, SHOT, ROLL AND CLIMB .... to compete for the top-gong 🏆 this Olympics season at our 'Everleigh Games 2021'.
🥇🥈🥉 Will you be the CHAMPION???
FUN EVENTS FOR ALL - enter the round robin activity field (for all ages - we mean that), this active and enjoyable community is the very 1st of it's kind!
🤸‍♀ ⚽ 🎯 🏈 🏹 🤸‍♂️ 🏸 🤸‍♀ ⚽ 🎯 🏈 🏹 🤸‍♂️ 🏸 🤸‍♀ ⚽ 🎯 🏈 🏹 🤸‍♂️ 🏸
With athletics, basketball, handball, touch football and many more other sports coming together to celebrate 'keeping active' in our local community!
Grab your neighbours, family and friends - get out your sweat bands and stretch early for a morning of fun and games with Podium finishes! YES MEDAL ceremonies to finalise the event.
WHAT DO YOU NEED?
SPORTS COLOURS - Wear your 'countries' colours
SHOES - Closed in sport shoes are required to participate.
REGISTER - On arrival Check-in on the QLD Government App.
RELEASE - All participants enter at their own risk, releasing the organisers from any liability.
TICKET BOOKINGS REQUIRED
✨ DETAILS ✨
📅 Day: Sunday 1 August 2021
⏰ Time: 11am (Start time) - 2pm (event closes)
🅿 Location: Everleigh Park, Everleigh Drive, Greenbank.
Thank you to Everleigh by Mirvac Residential - supporting our community to enjoy the green open spaces in our community.
For further enquiries contact Enriching Communities facebook.com/enrichingcommunitiesgreenbank
COVID-19 IMPORTANT MESSAGE
As we consider the COVID regulations very important for our communities safety and wellbeing, we request if you are feeling unwell please do not attend.
We are contact tracing and require you to sign-in at all activations via our Enriching Communities QR Code at the activation. Social distance and practice good hand hygiene.
We request all attendees at any of our activities familiarise themselves with the QLD Government regulations – please click on this LINK
https://www.covid19.qld.gov.au/government-actions/roadmap-to-easing-queenslands-restrictions#_current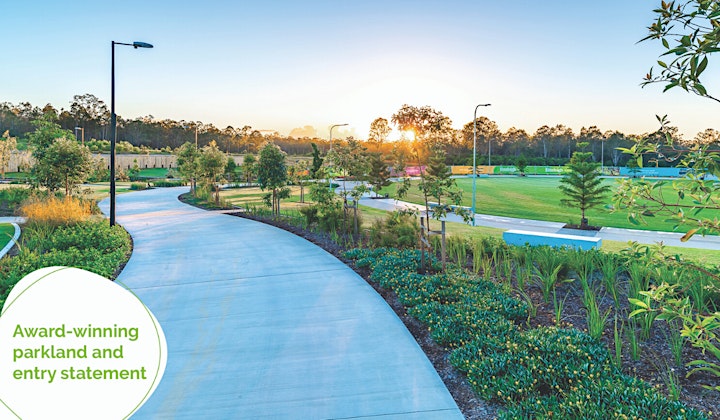 Organiser of * POSTPONED* Everleigh Games
We are a Community Development organisation passionate about building genuine community spirit in local communities. Our Greenbank initiatives and programs are for locals who live and work locally to connect at - we are continuing to strengthen local wellbeing and connection in our neighbourhood together!
Come join us for some fun across our diverse range of activities - moments to connect here in our beautiful local neighbourhood! Click on through for details on what's on in and around Greenbank, Queensland.
See you out and about soon!
The Enriching Communities Team