This workshop will look at poster making techniques using a theme of fire. Participants will create their own posters throughout the day.
About this Event
Wendy Murray is an artist and poster maker based in Sydney & Los Angeles. Murray's work addresses social and political issues through drawing, poster making and public artworks. Her artworks are informed by her knowledge of street art, graffiti and social practices.
When: Tuesday 29th September
Where: School of Arts Annex, Berry Street Nowra
Time: 10am – 3:30pm
Cost: Free
All art materials will be supplied.
Bring your own lunch as catering will not be provided. Registration is limited.
This workshop uses blades and is only suitable for those over the age of 12. Participants between the age of 12-16 must be accompanied by an adult who is also participating in the workshop.
Bundanon will be presenting an online gallery of the work created at this workshop as well as a public display of work later in the year.
Disclaimer: Please note that photographs and footage will be taken throughout the day. These will be used by Bundanon for Marketing and publicity in our publications, on our website and in social media or in any third party publications. Please let the event organisers know on the day if you wish to be exempt from any imagery.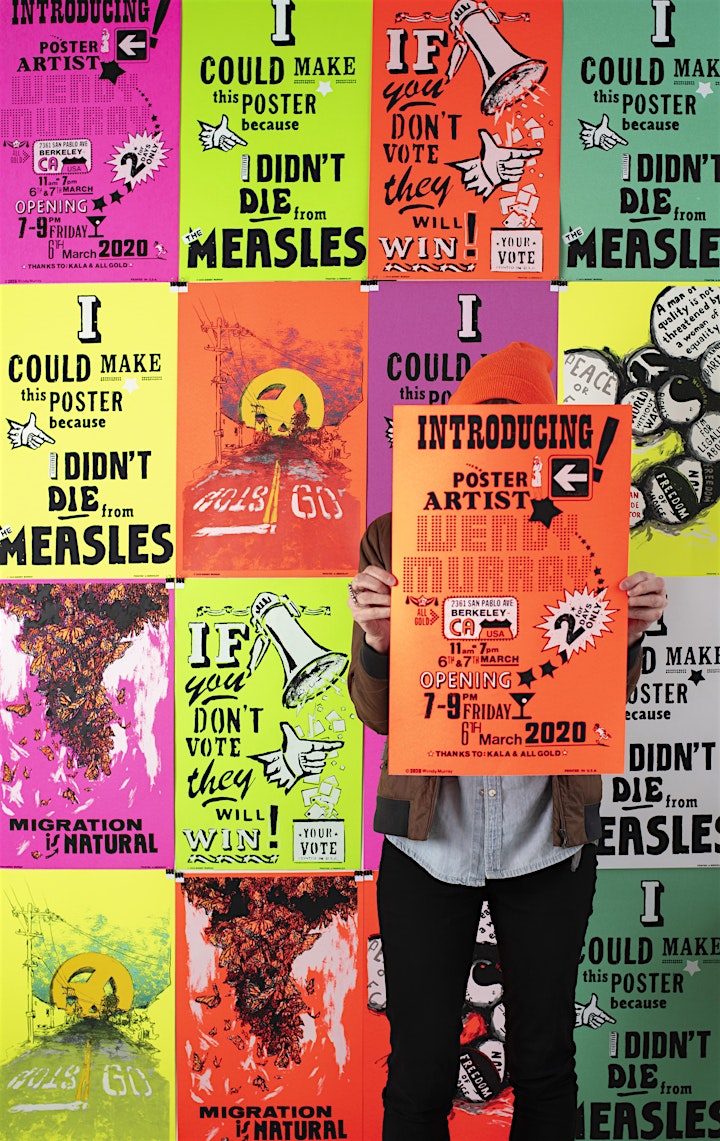 Wendy Murray with some of her 2020 posters Photo credit: David Breeman