Description
Prospects & challenges
The Paris climate agreements represented an unprecedented international effort to prevent rapid climate change. These agreements are based on the scientific risk assessments of the global scientific community.
In this event the likely impacts of these agreements and the opportunities they provide for Australian society will be discussed by a panel of experts with wide ranging expertise in climate science, policy, energy, finance and the law. The discussion will be moderated by Professor Ross Garnaut AO.
Organised by the Australian Meteorological and Oceanographic Society. Sponsored by the Natural Resources Conservation League of Victoria.
This event is part of the Sustainable Living Festival
---
Speaker Bios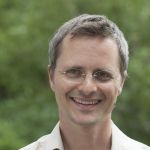 A/Prof Malte Meinshausen is the Director of the Australian-German College at The University of Melbourne and is affiliated with Potsdam Institute for Climate Impact Research, Germany. He holds a Ph. D. in "Climate Science & Policy", a Diploma in "Environmental Sciences" from the Swiss Federal Institute of Technology, and an M.Sc. in "Environmental Change and Management" from the University of Oxford, UK. Before joining the Potsdam Institute for Climate Impact Research (PIK) in 2006, he was a Post-Doc at the National Center for Atmospheric Research in Boulder, Colorado. He has been contributing author to various chapters in the Fourth Assessment Report of the Intergovernmental Panel on Climate Change (IPCC AR4). Until May 2011, he was leading the PRIMAP ("Potsdam Real-Time Integrated Model for probabilistic Assessment of emission Path") research group at PIK before relocating to Melbourne. Since 2005, he is a scientific advisor to the German Environmental Ministry related to international climate change negotiations under the UNFCCC. Since 2014, he investigates methods to derive future climate targets for Australia in the context of a Future Fellow ARC project.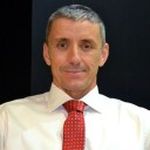 Nick Wood is the Director of the consultancy Climate Policy Research and self-confessed "complex problem hound". After completing a Doctorate in Nuclear Reactor Technology and Post - Doctoral Research in Atmospheric Chemistry at the University of Leeds, Nick went on to work on aspects of climate policy, both mitigation and adaptation, for UK companies and Government. Nick joined the Sydney based Sustainability team of a big four global accountancy firm in 2008 and initially worked on assisting Australian business to prepare for the introduction of the carbon price mechanism in 2012. Subsequently, Nick worked on complex audits of the greenhouse gas emission data, developed carbon strategies and carried out analysis of the financial risks from a changing climate. Nick established Climate Policy Research in September 2014 to explore the business opportunities emerging as Australian companies start to deal with climate risks.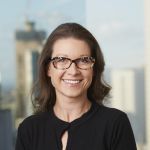 Sarah Barker is a Special Counsel in the Corporate (Commercial & Regulatory) group at Minter Ellison Lawyers. She brings nearly two decades of experience as a senior corporate advisor on commercial, governance, compliance and regulatory issues, with particular expertise in fiduciary duties, anti-competitive conduct (antitrust) and consumer protection laws. Alongside her commercial practice, Sarah teaches the Company Directors' Course for the Australian Institute of Company Directors and is a Non-Executive Director of the Emergency Services & State Superannuation Fund. She is completing her PhD in corporate law at the University of Melbourne, and is an Academic Visitor at the Smith School of Enterprise and the Environment at Oxford University. She is a sought-after speaker and commentator on corporate governance, compliance, regulatory and sustainability issues, with publications including the Australian Financial Review, The Financial Times, Law Institute Journal, Keeping Good Companies (Chartered Secretaries Australia), International Bar Association Newsletter, The Boardroom Report and Company Director (Australian Institute of Company Directors). Sarah is passionate about conservation and the environment. Her work on directors' fiduciary duties and environmental issues has received a number of international awards, including the United Nations Principles of Responsible Investment Sustainalytics Prize for Responsible Investment Research.
---