Description
Event Type: Social

Welcome back EO! We thought it would be nice for us all to catch up for a cheeky drink or two at Cloudland on the 8th of February!

Our Spouse / Life Partner (SLP) expert Bronwyn visiting from Melbourne who will be providing a brief overview on SLP Forums and how your SLP can get involved (more information below). This is an optional 45 minute presentation and will be finished by 6:45pm for those who just want to come for drinks afterwards.

We look forward to seeing you soon, cheers!

EVENT AND TICKET INFO

Date: Friday, 8 February 2019

Time:
5:30 pm - 6:00 pm - Registrations and drinks/food on arrival
6:00 pm - 6:45 pm - Spouse / Life Partner (SLP) Forum Information Session hosted by Bronwyn Taylor, SLP Expert
6:45 pm - 8:30 pm - Drinks and stand up dinner provided
8:30 pm - Kick on at Cloudland (optional)

Venue: Cloudland (The Rainbow Terrace on Level 3) - 641 Ann Street, Fortitude Valley

Getting there: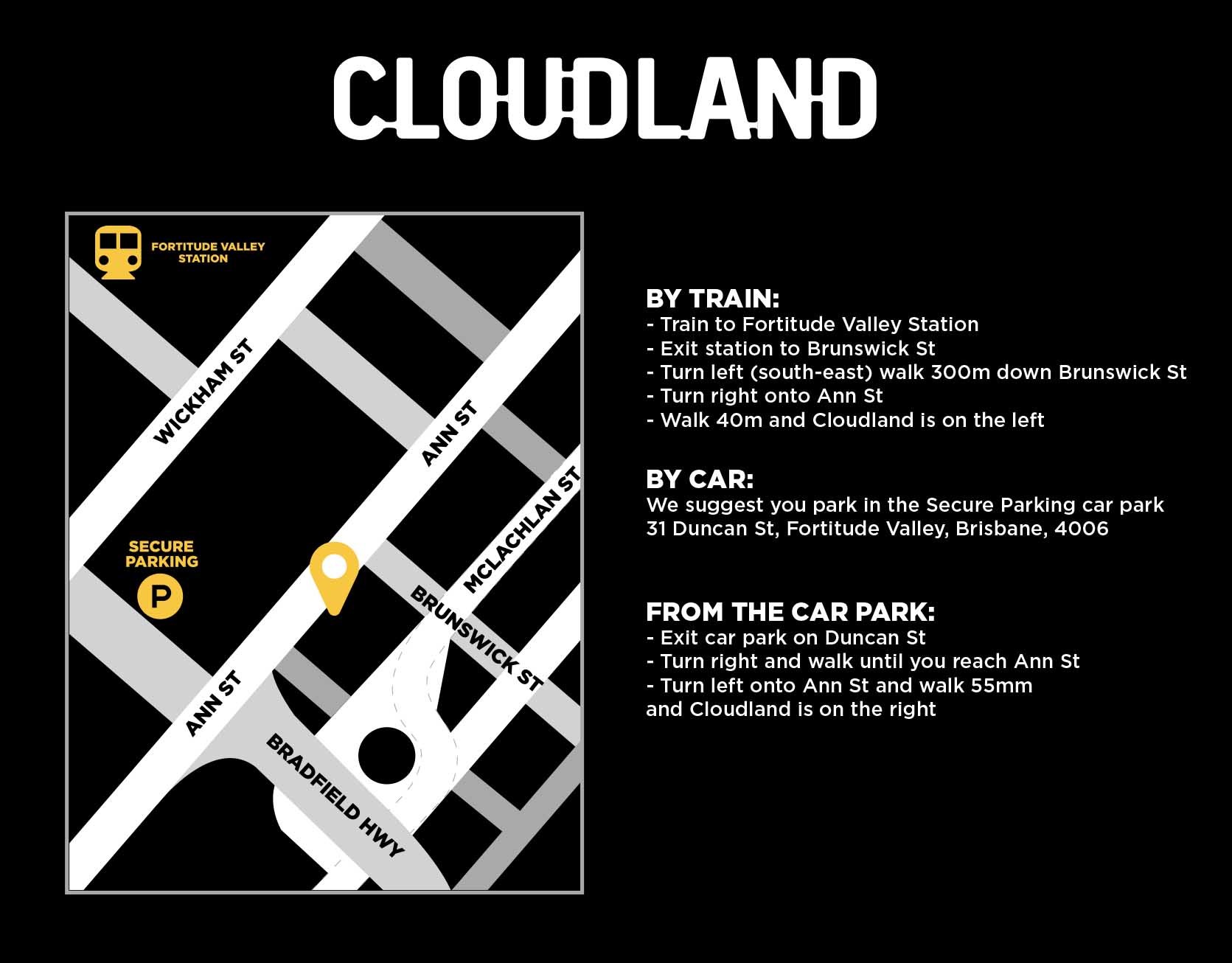 Parking: Parking will be $8 - $10 if you get your ticket validated in the ground bar.
Who can attend this event? EO Member | EO Member SLP

How much is the Registration Fee?
$ 0 for Members
$ 0 for Member's SLP

Registrations close by 1 February or when full booked.

What is the Cancellation Fee? $150.00

Cancellation Policy
In line with EO values, respect to other members/speakers and venue/catering costs occurred, cancellations are required no less than three business days prior to the scheduled event. Cancellation with less than three business days notice or failure to attend will occur the cancellation fee to be paid no later than seven days.

Substitutions:
Members (EO and Accelerators) cannot send a non-member in their place. For all other substitutions being made, please notify admin@eobrisbane.com.au as soon as possible.
---

ABOUT SLP FORUMS
As you know, the enormous pressures of entrepreneurship do not rest solely on the business founder. Stress can infiltrate the home and family life of an entrepreneur and begin to affect many relationships outside of the business. The time commitment required to start and grow a successful company often necessitates that spouses take on sole responsibility for family, social and personal commitments of all kinds plus managing their own business / career to this mix!
EO invites you to explore a program that has proven to be the number-one rated member benefit across the globe: Forum. And, in a slight twist, your spouse is invited to join a Spousal / Partner Forum.
So, what is Spousal / Partner Forum? It is an opportunity to join a small group of your peers to meet on a monthly basis and share experiences about your most important personal or professional issues. It operates exactly like the members' Forum program and provides a completely confidential structure in which you are able to capitalise on the wisdom that your fellow EO spouses have to offer.
'Whether you're raising a family or have a full-time career, spouses of entrepreneurs face common challenges created by the long hours, increased risks, rapid changes and unusual stress associated with growing a business. Few of our friends can relate to this stuff. Spousal / Partner Forum is an opportunity to get together in a supportive setting to share ideas, problem solve, have fun and learn from each other.' Nancy Roberts, EO New York Spouse / Partner
What is involved if I choose to participate? You will be invited to undertake a full day of Forum Training (just the same as all new EO Members but via a program which is specifically designed for spouses / partners). Your group will spend one day with a professional facilitator, learning the skills and practicing the protocols necessary to participate in Forum. From that point on, should you be interested to continue, you will join a group of other chapter spouses / partners to launch a new Spousal / Partner Forum together. You will meet privately with your Forum once a month to share in life's events and contribute stories of your experiences for the benefit of others in the Forum.
Are there any fees associated with joining Spousal / Partner Forum? No. EO Brisbane will cover the $350 training fee. Occasional fees related to group outings or retreats may arise, but these are set and controlled by the members of your local Forum.