Join us for a 2-hour roundtable discussion to explore the concept of "Positive Parenting", and experience an unforgettable journey.
About this event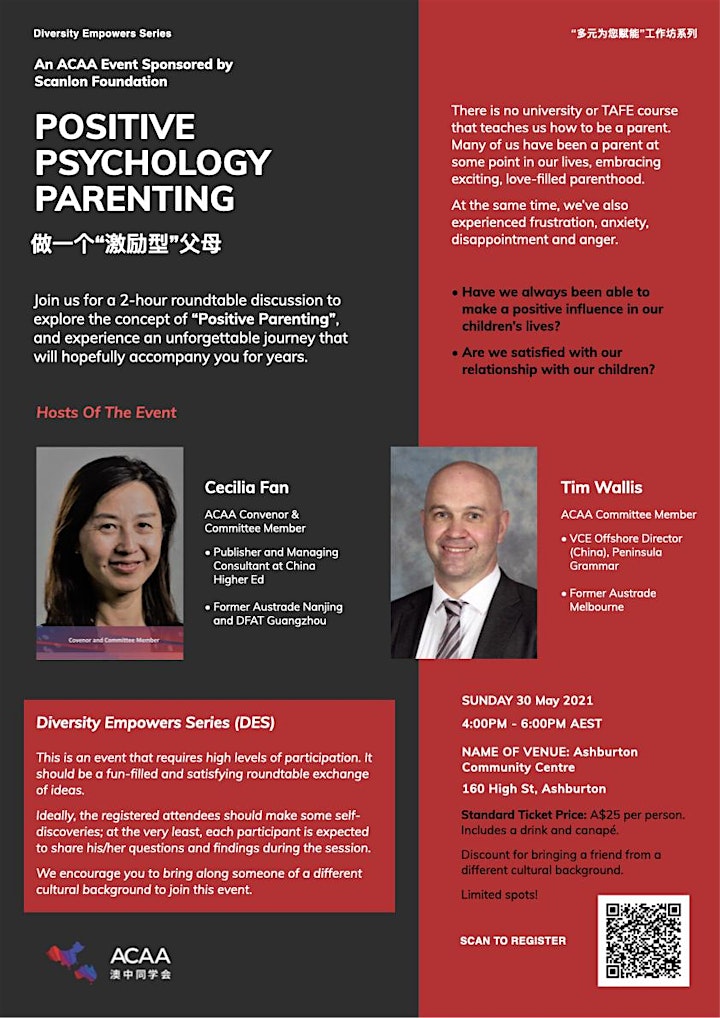 About the Event
Diversity Empowers Series (DES) is a series of events that requires high levels of participation. It should be a fun-filled and satisfying roundtable exchange of ideas.
Ideally, the registered attendees should make some self-discoveries; at the very least, each participant is expected to share his/her questions and findings during the session. The ultimate goal is self-learning, discovery, sharing and connecting on selected concepts for each session.
Have we always been able to make a positive influence in our children's lives?
Are we satisfied with our relationship with our children?
This time ACAA is presenting an exclusive workshop on "Positive Parenting". There is no university or TAFE course would teach us how to be a parent. Many of us have been a parent at some point in our lives, embracing exciting, love-filled parenthood. At the same time, we've also experienced frustration, anxiety, disappointment and anger
Event Facilitators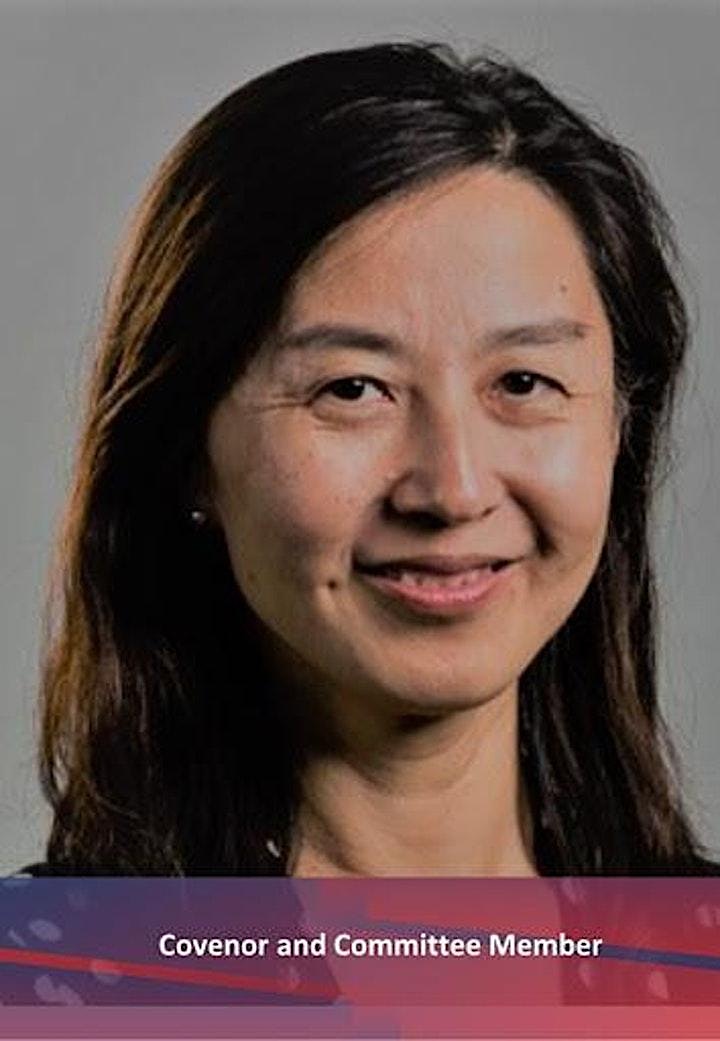 Cecilia Fan
ACAA Convenor & Committee Member
Publisher and Managing Consultant at China Higher Ed
Former Austrade Nanjing and DFAT Guangzhou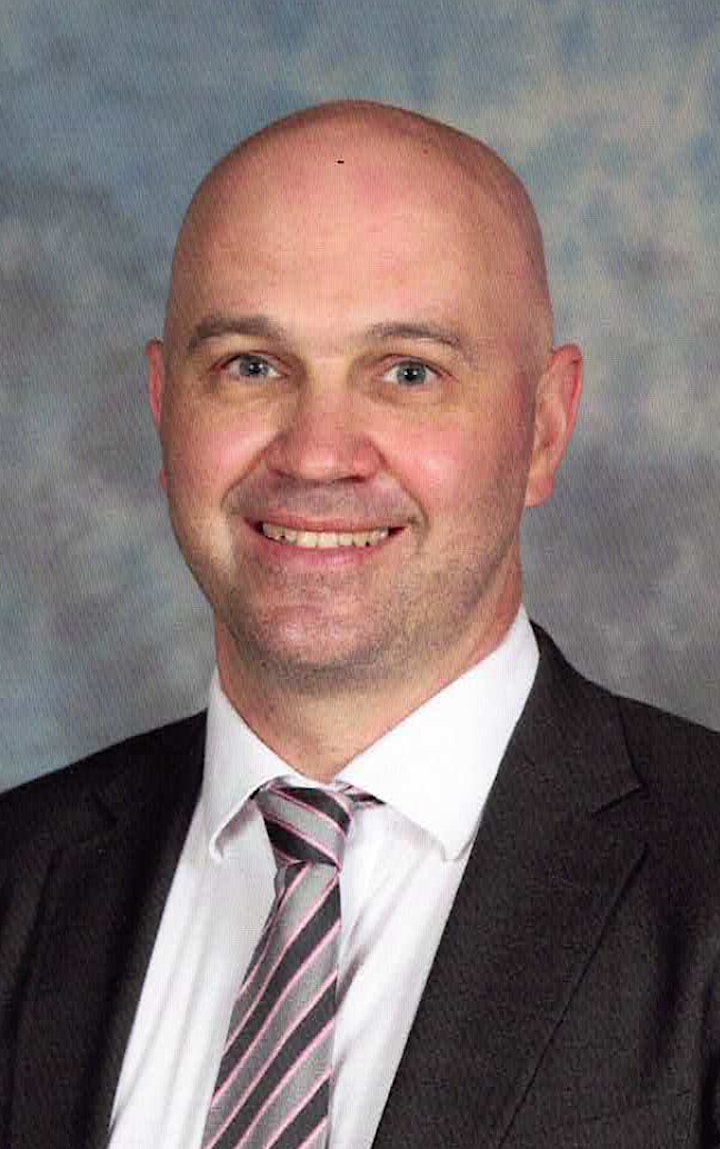 Tim Wallis
ACAA Committee Member
VCE Offshore Director (China), Peninsula Grammar
Former Austrade Melbourne
Pre-requisite of Event Registrations
- Participants must be or have been a parent or guardian
- All DES series events encourage participants to bring a guest from a different cultural background, otherwise a higher price applies***
The guest pays 50% of the fee; the participant pays the standard price.
For participants with no guest, a 1.5 times price is applied.
Guests from the same cultural background would count as individual participants with the 1.5 times price still applying.
- All participants are expected to share their own experiences and thoughts during the discussions