Positive Parenting

Saturday, 18 July 2015 from 2:00 pm to 5:00 pm (AEST)
Event Details
About the Event
Join us for this free informative and important event.
Presented by Lander & Rogers Lawyers and SGLBA, supported by IVF Australia and Fostering NSW Positive Parenting dives into the family law sector affecting IVF, surrogacy and fostering for the LGBTQI community. 
This speaking panel event will bring expert experience from leading providers including Lander & Rogers Lawyers, IVF Australia and Fostering NSW. 
The non-traditional family is becoming common amongst todays community, this event will help you understand how to protect yourself and your family in the eyes of the law. 
Light refreshments will be served.
Our Panel of Experts
We're delighted to bring together a range of speakers from various parts of our community to provide you with the best possible advice. Read below about the organisations presenting at this event.

ABOUT LANDER & ROGERS
Lander & Rogers Lawyers is a leading independent Australian law firm operating from Sydney, Melbourne and Brisbane. They have been leading advocates in the law industry for LGBTQI family law by partnering with GLOBE, Melbourne's gay and lesbian business organisation and SGLBA in Sydney. Click here for more inforamtion on Lander & Rogers.
Jodylee Bartal
Special Counsel

Laura McDonnell
Lawyer

Tamara Cook


Senior Associate

ABOUT IVF AUSTRALIA
IVFAustralia is Sydney's leading fertility clinic offering a comprehensive donor program. The dedicated donor team are experienced in creating families through sperm donation, egg or embryo donation and surrogacy and provide guidance and support throughout the process. IVF Australia proudly creates LGBTQI families. Click here for more information on IVF Australia.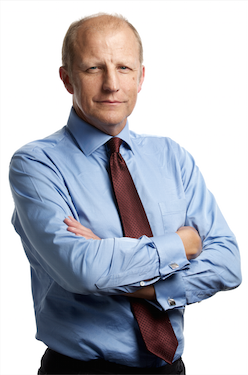 A/Prof Peter Illingworth
IVF Australia Medical Director

ABOUT FOSTERING NSW
Fostering NSW is the flagship brand representing the 'face' of fostering in NSW, offering a one-stop-shop for reliable, unbiased and comprehensive information on a range of care options. Fostering NSW assists people to learn, think and connect with fostering by building positive social norms around fostering, promoting those positive messages via a range of communication channels, and encouraging people to find out more by visiting the Fostering NSW website or calling the 1800 236 783 enquiry line number.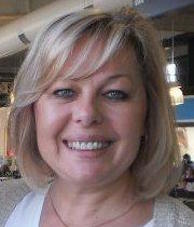 Yola Szybiak
Fostering NSW Foster Carer Recruitment and Retention Project Officer

When & Where

The Grace Hotel
77 York Street
Sydney, NSW 2000
Australia

Saturday, 18 July 2015 from 2:00 pm to 5:00 pm (AEST)
Add to my calendar
Organiser
Established in 1981 as the Gay Business Association, The Sydney Gay & Lesbian Business Association Inc. (SGLBA) was the first LGBTI Business Association in Australia.  It evolved from the need for a safe place for LGBTI business people to meet like-minded professionals during a time when being LGBTI was still a criminal offence in New South Wales. 
The SGLBA facilitates opportunities for members to grow their business beyond the LGBTI community, and welcomes engagement from across the business community.  We believe there is one business community – not a 'straight' one or an 'LGBTI' one.
Membership is open to professionals of any orientation who support the SGLBA and value the opportunities that membership presents. The SGLBA provides members and guests from both the LGBTI community and its allies, opportunities to gain knowledge, promote their business, increase their network, and be inspired.  We do this by delivering our members a diversity of complimentary or subsidised events, services, opportunities, and partnerships – either directly, or by partnering with other organisations.
Contact us at info@sglba.org.au to enquire about sponsorships, partnerships, or volunteering.
SGLBA is a not-for-profit organisation run entirely by volunteers.  
IMPORTANT: Obtaining a ticket to a SGLBA event also opts you into future communications for similar events in the future. You can manage your subscription or unsubscribe at any time from the link in all of our emails.