Description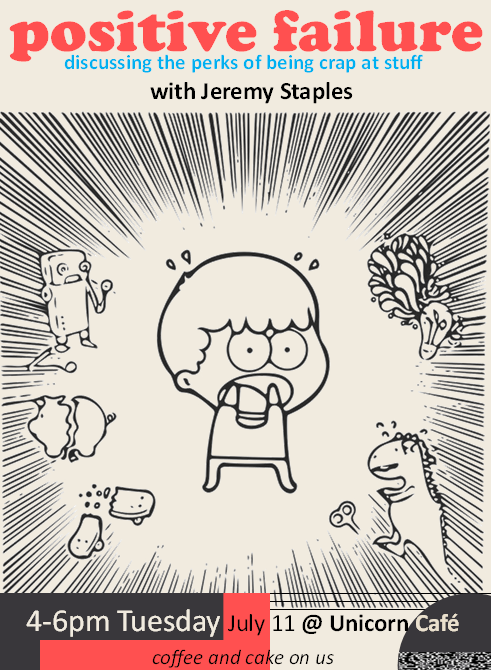 Jeremy Staples tours the country on a bike, lives in a campervan and is about to build a house out of a shipping container. He's an artist with a super skill in creating 'Zines using old skool techniques (heard of a Gocco print machine?) - loves a good bit of gardening, is a massive advocate for the live music scene and a creative entrepreneur.
He also has a history of taking risks... failing... and is not afraid to try again. "Positive Failure" he calls it - where in finding out that your are super sucky at something actually results in something really great.
Turns out Jeremy is heading our way next month (school hols) and to celebrate, and we'd like to invite young people along to talk with Jeremy, about being really crap at stuff and why that is, in fact, a good thing.
Head along to the Unicorn Cafe 4pm 11th July for cake and coffee (our shout) and spend some time discussing the perks of being crap at stuff, with someone who has embraced his failures to enjoy success.