Description
Book your students into a 50-minute mobile planetarium experience to celebrate the 50th anniversary of the first moon landing on 20 July 1969. Explore The Moon, utilise our learning resource and experience a series of exciting and immersive video lessons and movies in the planetarium on topics such as the moon, solar system and aboriginal astronomy.
Capacity for 25 students, per session. All students must be accompanied by an Educator and supervisors. Geelong Gallery's preferred ratio is a minimum of one teacher to every 10 students.
For further inquiries, please contact info@geelonggallery.org.au or 03 5229 3645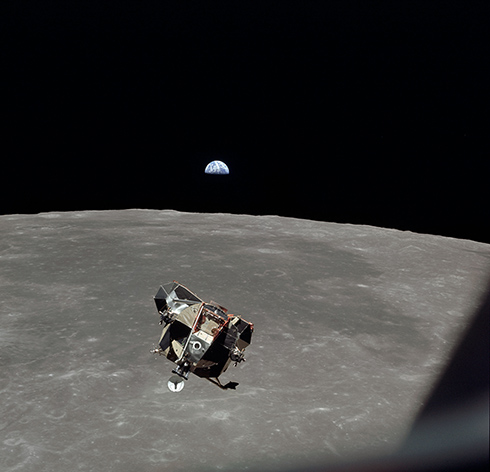 Image: NASA Goddard Space Flight Centre Apollo 11 Lunar Module ascent stage photographed from Command Module 1969. Source: NASA digital archive.