A delightfully odd tale with an environmental message.
About this event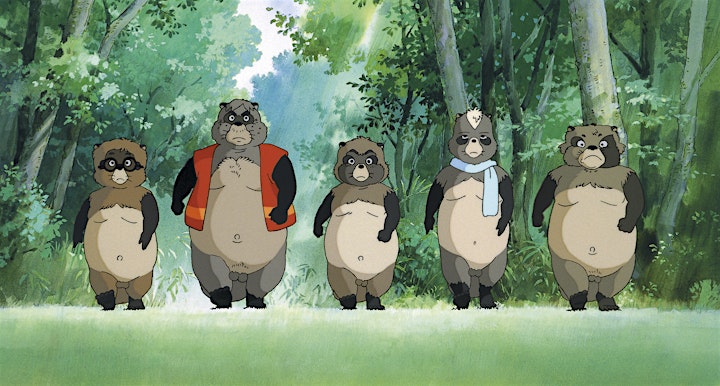 Rating: PG; Runtime: 119 minutes
Pom Poko is an ever-current and thought-provoking tale about the clash between modern society and the natural world. The Raccoons (Tanuki) of the Tama Hills are being forced from their homes by rapid urbanisation. As it becomes harder to find food and shelter, they decide to band together and fight back. Once they perfect the ancient art of transformation, they use their power, often in hilarious ways, to try and scare off the advancement of civilisation. Will it be enough? Or will the Raccoons learn how to live in balance with the modern world?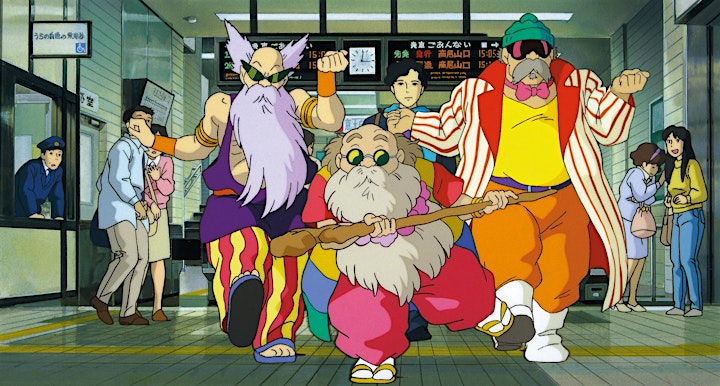 Rich with references to Japanese folklore, this lesser-known masterpiece from Studio Ghibli will entertain viewers with creative and curious oddities and countless visual and verbal jokes, while conveying a noble and thought-provoking pro-environmental message.
Delivered by The Japan Foundation, Sydney, with the support of the University of Newcastle Japanese-English Club.
For further information:
All adult attendees will have to be vaccinated or able to show a valid proof of exemption.
Children under the age of 16 will need to be double vaccinated OR if under 16 and not vaccinated accompanied by a double vaccinated adult from the same household.
Organizer of Pom Poko (English dub)[平成狸合戦ぽんぽこ] Japan Film Festival 2021