Description
LibertyWorks presents Politics in the Pub with 3 Speakers from 3 separate political parties. Game On!
SPEAKER: Senator David Leyonhjelm - Liberal Democrats leader and senator from NSW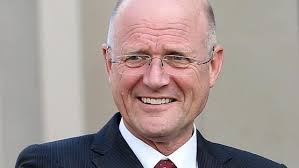 David was returned to the Federal Senate in 2016 after becoming the first Liberal Democrat elected federally in 2014. He is a libertarian (or classical liberal) who wants government "wound back to a minimal role in society". As a crossbencher, David's vote is crucial for the the LNP government to pass legislation, a position that he is not afraid to leverage. When asked recently if he was holding the government to ransom he replied "How can you possibly say I'm holding the government to ransom? All I'm doing is I've got them by the balls and I'm squeezing them, I'm not holding them to ransom – what're you talking about?". David has negotiated the passage or otherwise of LNP legislation through the upper house under both Prime Ministers Tony Abbott and Malcolm Turnbull. What are David's views on the two prime ministers? What other negotiating tricks does he deploy other than the "squeeze? These questions and more answered on the night!
More about David Leyonhjelm here.
SPEAKER ANNOUNCEMENT: Senator Malcolm Roberts, One Nation senator from Queensland.
Malcolm was this year elected to the Federal Senate and has made an immediate impact on the political narrative. He's best known for his skepticism of climate science but has recently questioned the legitimacy of the international banking system. Surprisingly he claims to be libertarian leaning yet represents a party, One Nation, with many policies directly opposed to libertarian philosophy. How does Senator Roberts reconcile these difference? Why does he believe climate science is fraudulent? These questions and more answered on the night!
SPEAKER ANNOUNCEMENT: Andrew Laming MP, Liberal Party MP for Bowman, Qld.
Andrew was first elected to the Qld lower house seat of Bowman in 2004 giving up a career as an eye surgeon and public health advisor.. In 2007 with the backlash against the Howard government, Andrew was re elected in a cliffhanger vote count that lasted many weeks. He eventually hung on by just 64 votes and has since then built Bowman into a safe Liberal seat winning the 2016 poll with a margin of 8.9%. Andrew's parliamentary career is dotted with the odd controversy perhaps most amusingly when on Australia Day 2014 someone posted a video of him sculling a beer while performing a handstand. What has been Andrew's experiences like under three different Prime Ministers? Can we get Andrew to repeat the handstand sculling trick? These questions and more answered on the night!


---
NOTE: Format, each speaker will each make a short speech, there will be a panel discussion and then questions will be taken from the floor. A dedicated cash bar will be available as will the usual food services operated by the Ship Inn. Complimentary "1st Drink" will be a glass of wine or beer from selected list.