Policy Hack workshop

Wednesday, 22 July 2015 from 1:00 pm to 5:00 pm (AEST)
Event Details
The Policy Hack is a facilitated design thinking workshop that will use the collective wisdom of 30 people from across the APS to collaboratively solve a real world policy problem. The aim is to find a viable solution to an identified problem within the Department of the Environment. Design thinking is often applied to the creation and marketing of consumer products or services. In this workshop, we're going to apply the same principles to a policy problem drawing on the diversity of the public service.
Prior to the Hack we will be identifying some Areas of Opportunity on which we might focus and will be soliciting guidance from you on where ideas are needed. From there we want your starting ideas on how we might address these opportunities as a way to get a deeper focus for the workshop.
The four hour workshop will include a creative process in which all ideas are on the table. Participants will then be involved in selecting, refining, testing and developing ideas that will ultimately be pitched to the Executive of the Department of the Environment to carry forward.
* This event is for Australian Government employees only
Facilitator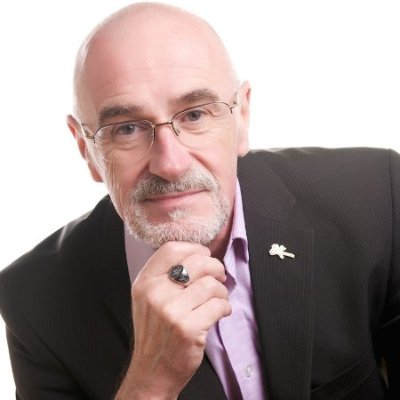 Bill Jarrard
Mindwerx International
 As Co-Founder of Mindwerx International, Bill Jarrard is considered by many to be a thought leader in helping audiences understand, interpret and apply the vast amount of information available on creativity and innovation.

Bill is passionate about innovation and he brings that passion to his presentations. He clearly and enthusiastically communicates the vital role Deliberate Creative Thinking plays in helping companies engage their people in practical day to day innovation.

Bill advises a wide variety of organisations on innovation. What is more he brings his extensive experience to every workshop he delivers.

Specialties: Between 2000 and 2011 Bill was course convenor for the Creativity & Innovation module of the Master of Entrepreneurship and Innovation program at Swinburne University lecturing in Australia, Israel, and Hong Kong. These days he is Course Coordinator at Federation University for the MBA and Under-grade Creativity & Innovation subjects, as well as the Bachelor of Applied Management courses Continuous Improvement & Innovation, and Entrepreneurship. 

For 20 years Bill has been training in the use of Deliberate Creative Thinking techniques and is a trainer in Edward de Bono's Serious Creativity.  Co-pilot of the Buzan Centre:Aust/NZ Bill is a facilitator in Buzan's Advanced Learning Techniques, including Mind Mapping®.
 * This event is for Australian Government employees only
When & Where

Dialogue
2-4 National Circuit
Room M20
Barton, ACT 2600
Australia

Wednesday, 22 July 2015 from 1:00 pm to 5:00 pm (AEST)
Add to my calendar