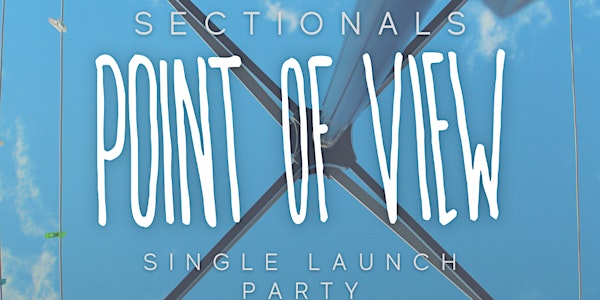 "Point of View" Sectionals Single Launch w King Cortez and Nick Marks
Event Information
Location
O'Skulligans
105/38 Warner Street
Fortitude Valley
Brisbane, QLD 4006
Australia
Sectionals at O'Skulligans
About this event
Following two sold out single release shows, Sectionals are back with a heartwarming pop ballad 'Point of View' coming to you this Valentine's Day. With a number of their members proudly part of the LQBTQI+ community, this introspective piece brings listeners back to a place of realisation. Inspired by moody guitar tones, lead guitarist Shannon writes this sweet narrative portrayed by Kenta's crooning vocals & ambient keys. Complete with melodic Bass lines & honeyed vocals by Kriza who melds the rhythm section together with an understated yet travelling beat by drummer Nic.
Join Sectionals in launching 'Point of View' at O'Skulligans 19th Feb with good friends King Cortez and Nick Marks.
King Cortez: King Cortez are a Brisbane based alt rock band formed in 2019 with the goal of adding a new dimension to rock n roll. Refusing to submit to a single genre, this unconventional rock outfit incorporates everything from blues and punk to soul and funk, creating a sound that is wholly unique and unexpected, but sure to get your body moving. After cutting their teeth in the local Brisbane music scene (mostly at tomcat) as well as becoming finalists in the 2020 QUBE effect competition, King Cortez has established themselves as one of Brisbane's most exciting new acts. Be sure to keep an eye on them as their first EP will be releasing soon.
Nick Marks: Meanjin up-and-comer Nick Marks brings unique songwriting with the tasteful blend of neo-soul, funk and jazz. Paired with the sensibilities of his all star band, Sonny's deliciously eclectic guitar, OJ's stank-face inducing grooves and Jono's steadfast funk rhythms, you're in for a groovy night.
Date and time
Location
O'Skulligans
105/38 Warner Street
Fortitude Valley
Brisbane, QLD 4006
Australia
Refund policy