Join poet Silvia Canton Rondoni for a poetry reading to launch her poetry collection Stark Naked at Garden Lounge Creative Space.
About this event
Stark Naked is Silvia Cantón Rondoni's intense personal journey. These reflections reveal her transition from childhood through grief and trauma, to the woman of resilience she is today. Illustrated by Silvia Nieto in close collaboration with the poet, her artwork adds visual soul and compliments a collection filled with raw emotion and brutal honesty.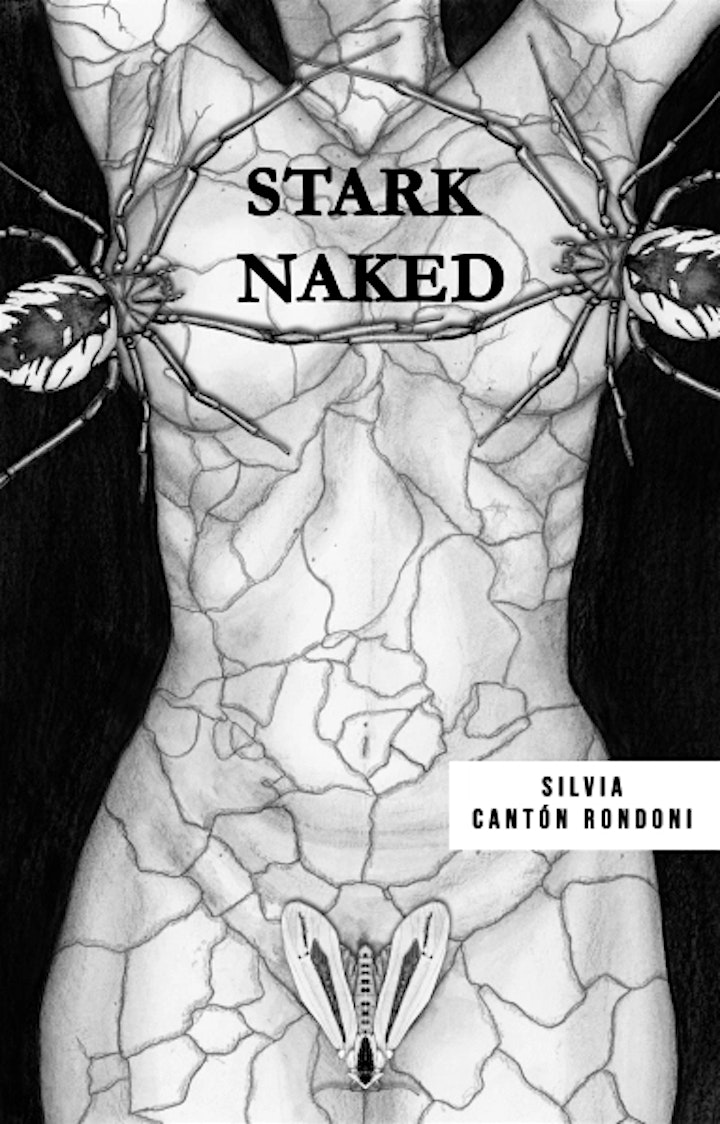 REVIEWS
Stark Naked is a brave, bare-to-the-bone journey into the dark by a powerful new voice in Australian poetry. —Janeen Webb, multiple award-winning author, editor, critic and academic.
Stark Naked is a powerful poetry collection, written by an author who does not pull punches. Silvia Canton Rondoni slices open her flesh, bares her soul, and dares us to take a look at the darkness inside. Raw, painful, and filled with emotion; her poems get under your skin and stay there. Highly recommended. —Owl Goingback, Bram Stoker® Award-Winning author of Crota and Coyote Rage.
Silvia Canton Rondoni's chapbook Stark Naked is an astonishing marriage of poetry and graphic art, for Silvia Nieto's black and white illustrations serve to heighten and harmonize the anger, poignancy, and vulnerability captured by the poet's penetrating, crystal-edged verse. —Jack Dann, Nebula, World Fantasy, Aurealis, and Shirley Jackson awards-winning author and editor.
Silvia Cantón Rondoni has a real gift for expression. Reading this collection is an intimate experience, as delicate tissues of words form over the wounds left by hatred, fear and love. You are left wanting to hug those closest to you. —Kyla Lee Ward, writer of speculative fiction, poet and actor, Aurealis Award winner.
Interwoven with intense body imagery, Silvia Cantón Rondoni's bitingly honest Stark Naked poetry collection invites us to 'plunge under her skin', feel her 'tentacles of fear', be 'infected by her bone-deep' grief and witness her struggles against regrets that are 'rocks inside her pockets'. Shunning the ghosts of lost loves, rising above physical disability, family cruelty, social exclusion and ethnic bias, Silvia Canton Rondoni emerges triumphant to 'take pride in her scars'. Beautifully illustrated throughout by Silvia Nieto, this book is an uncompromising probing of personal trauma and deeply lived experience. —Anne Casey, award-winning Sydney-based poet and writer.