About this Event
Brought to you by the new Bendigo Creative Industries Hub, come and learn from one of the best! John Richards is one of Australia's most successful and celebrated podcasters and will share his knowledge and experience to help you create an engaging and quality podcast. Things you will learn in this workshop:
What is a podcast? Why are they so popular? How are broadcast radio and podcasts different?
How to develop excellent ideas for podcast topics
What are some equipment and recording options - keep it simple or go full professional?
The importance of sound quality
How to structure a podcast
What makes some podcasts better than others?
Audience behaviour - how are they listening to you and why?
Editing tips and tricks
Best practice
Hands on exercise - record a podcast!
About the Bendigo Creative Industries Hub
The Bendigo Creative Industries Hub is a Creative Victoria initiative being managed by ACMI. The hub will help local creatives professionalise, develop and grow their creative endeavour through access to co-working desk space, meeting rooms and project spaces, networking events and professional development opportunities and a business incubation program focused on those operating within the creative industries.
About John Richards
John Richards is one of Australia's most celebrated podcasters, having produced and presented the highly successful podcasts Boxcutters, Splendid Chaps and Night Terrace.Boxcutters was a podcast about television, which John co-produced from 2008 to 2013. They won a Chronos Award in 2011 for their live special with the writers of Doctor Who, and they remain the only Australian podcast to be invited to SXSW Interactive in Austin, Texas (where they recorded their 300th episode). They produced several live shows for ACMI's Live In The Studio strand, were twice the subject of full page articles in The Age Green Guide, and were the first media outlet to break the news that Channel 9 were closing their European news bureaus, a story then picked up by The Australian and other papers.Splendid Chaps was called "part intellectual panel discussion and part nerdy Tonight Show" by The Age, The Sydney Morning Herald said it "combines analysis, enthusiasm and irreverence", and Time Out declared it "a smash hit". Splendid Chaps topped the iTunes Film & TV podcast chart in both Australia and the UK. Splendid Chaps was recorded in front of a live audience and produced shows for the Adelaide Fringe, the Melbourne Comedy Festival, the Australian Centre for the Moving Image and – due to listener demand - a crowd-funded show for Sydney.Time Out Magazine included both Boxcutters and Splendid Chaps in an article listing the "8 Best Podcasts In Melbourne".Splendid Chaps led to the creation of scripted audio series Night Terrace. A science fiction comedy starring Jackie Woodburne (Neighbours' Susan Kennedy), it has so far had two seasons of 8 half-hour episodes, two series of minisodes and one live episode. Both seasons were purchased and broadcast by BBC Radio in 2019. Fans include novelist Neil Gaiman, who tweeted "I was completely won over... Funny AF with ideas in it. Enormous fun!" The Guardian in the UK listed Night Terrace as their pick of the day, and the series won the Convenors' Award For Excellence at the Aurealis Awards.Outside of podcasting, John has produced and presented shows for 3RRR and Joy 94.9, been a contributor to Red Symon's 774 breakfast show, BBC Radio Five Live and John Safran's Sunday Night Safran on JJJ. He is a regular public speaker and trainer, and has run talks and courses on podcasting and writing for many organisations and festivals including the Australian Centre for the Moving Image, NIDA Open, Disability Media Australia, the Emerging Writer's Festival and many of Melbourne's libraries. One of his talks was featured on the ABC television series Big Ideas with Waleed Aly. He has written for television (the sitcom Outland) and theatre, as well as journalism for multiple print and online outlets. He contributed the the textbook "Media Unloaded" by Cambridge university Press and in 2014 he was nominated for a Hugo Award for his essay "The Heterosexual Agenda" in US collection Queers Dig Time Lords.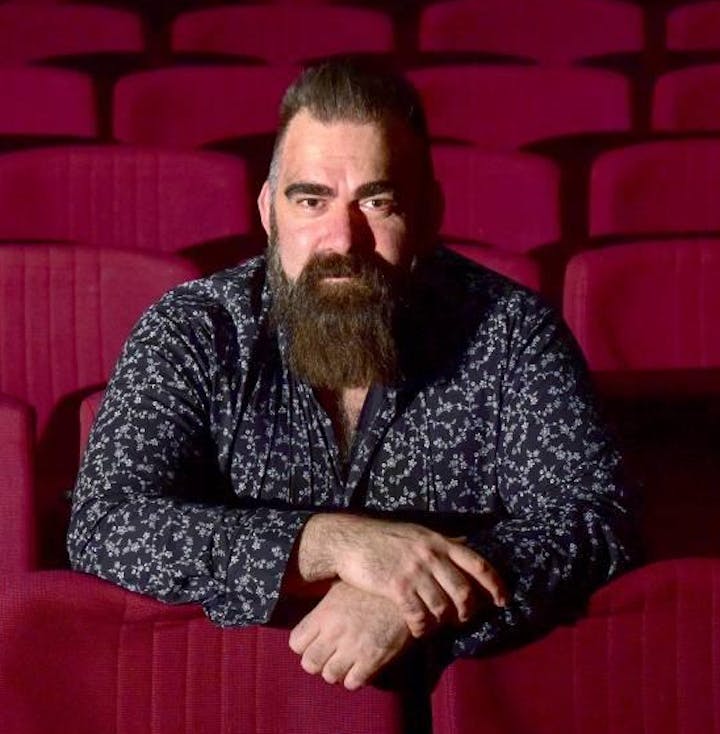 John Richards