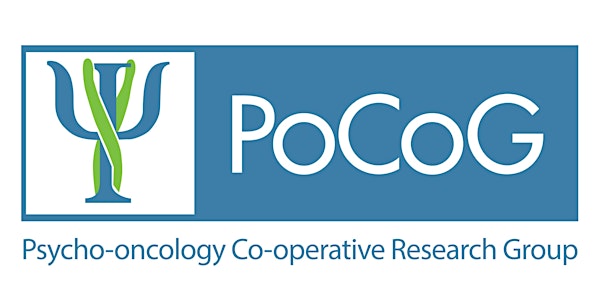 PoCoG 2021 Scientific Meeting: Session Six Studies in COVID-19
PoCoG's 2021 Scientific Meeting will showcase psycho-oncology research via a series of themed lunchtime webinars.
About this event
PoCoG Scientific Meeting - Online
Studies in COVID-19
11:30am - 1:30pm Thursday 9 December
This session features invited speakers along with member abstracts.
Session running order
11:30 -11:35 Welcome and acknowledgement of country
Invited speaker
11:35 – 12:00 Cancer care disruption and reorganisation during the COVID-19 pandemic in Australia: A patient, carer and healthcare worker perspective A/Professor Natalie Taylor
Abstract presentations
12:00 – 12:12 Experiences and perspectives of cancer patients/survivors, carers, cancer healthcare professionals, and non-government cancer services, regarding COVID-19 vaccination Nicole Bartley
12: 12- 12:24 Exploring factors influencing COVID-19 vaccine hesitancy among patients with cancer: a multi-centre study and qualitative analysis Dr Bryan Chan
12: 24 – 12:36 The emotional impact of COVID-19 on patients, caregivers, and oncology health professionals: A qualitative study A/Professor Joanne Shaw
12:36-12:48 Stakeholder perspectives on the impact of COVID-19 on oncology services: A qualitative study A/Professor Joanne Shaw
12:48 – 1:00 Development of Psycho-oncology Telehealth Recommendations Dr Claire Cooper
1:00 – 1:12 Exploring cancer patients, caregivers and clinicians' utilisation and experiences of telehealth services during COVID-19 Sarah Smith
1:12-1:30 Wrap up and close
Please note the ZOOM webinar link for this event will be sent out closer to the time and can be used to access all events in the series.
Organiser of PoCoG 2021 Scientific Meeting: Session Six Studies in COVID-19