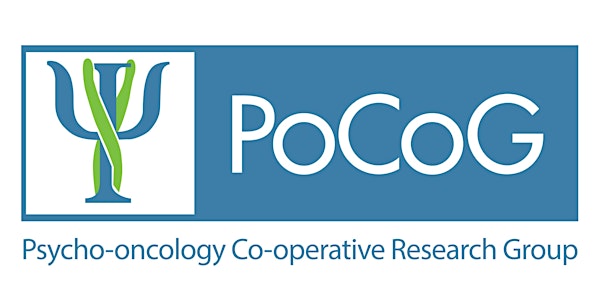 PoCoG 2021 Scientific Meeting: Session One The ADAPT Program
PoCoG's 2021 Scientific Meeting will showcase psycho-oncology research via a series of themed lunchtime webinars.
About this event
PoCoG Scientific Meeting - Online
Learning from the implementation of a clinical pathway to identify and manage anxiety and depression for patients with cancer - what we knew then, what we know now!
11:30am - 1:30pm Wed 1 December
Presentations from the ADAPT Program a PoCoG translational research program, and moderated discussion of the realities of implementation in cancer care.
Chairs: Dr Heather Shepherd and A/Prof Joanne Shaw
Session Run Times
11:30-11:40 Acknowledgement of Country, introduction, context setting Dr Heather Shepherd and A/Prof Joanne Shaw
11:40-12:15 Introducing the ADAPT Clinical Pathway, engaging services, staff and preparing to implement new processes Dr Heather Shepherd, Sharon He
12:15-12:45 Online resources to support patients and health professionals - how well used or useful are they? A/Professor Joanne Shaw, Marnie Harris
12:45-1:15 How did the implementation play and pay out for staff and services? Professor Phyllis Butow (TBC), Dr Mona Faris, Jackie Yim (TBC
1:15-1:30 What we knew then, what we know now, what we recommend
Facilitated discussion - audience questions and close
Please note the ZOOM webinar link for this event will be sent out closer to the time and can be used to access all events in the series.