Description


Guest Speakers:
Stephen Dowling, founder and owner of 'ETM'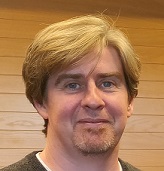 Steven Callaghan, key founder of 'People over Process'
Topic: "Unlearn Agile"
Agenda: 05:30 PM Refreshments for a 06:30 PM start
Presentation Synopsis / Abstract:
'Unlearn Agile'
Organisations are facing increasing levels of disruption, and constant challenges to adapt. Some of the biggest challenges include, increased levels of competition, continually changing customer demands, the need to be able to deliver value faster, exponential technology growth, combined with the need to be able to attract and retain the best talent.
In response to this, many organisations have been learning and rolling out "agile" in its many forms. But is it time to 'UNLEARN' Agile? If we do, what does that mean?! Has all this been in vain? Has agile failed??!
If we rely on past achievements, or get stuck in outdated thinking and practices that no longer work, then we need to take a step back and UNLEARN. Good leaders know they need to continuously learn but great leaders recognise when to UNLEARN the past to succeed in the future.
"Unlearning is the process of letting go, reframing and moving away from once useful mindsets and acquired behaviours that were effective in the past, but now limit our success. It's the conscious act of letting go of outdated information and actively engaging in taking new information to inform effective decision making and action." - Barry O' Reilly.
Do we need to UNLEARN what we understand by the word 'Agile'? Is the word 'Agile' a significant contributor to the levels of misunderstanding & confusion that exists within our organisations, and if not addressed, it will continue to play a big role in the demise of many organisations?
In this session we will explore this important topic of Unlearning, and how we believe it relates to this very big word 'Agile'.
In fact, it's our belief now that 'LEARNING to UNLEARN' is now one of the most important skills needed by all leaders, to ensure they continue to stay relevant!
"The illiterate of the 21st century will not be those who cannot read and write, but those who cannot learn, unlearn, and relearn."
Alvin Toffler
Book in early as this not to be missed session will undoubtedly be another sell-out event!
Read about (Irish) Stephen & (Scottish) Stephen
PMI Melbourne Chapter (PMC) Refund Policy for Chapter Events.