PMI Chapter Morning Event - July - Value: how to talk about what you do so...
Description
Guest Speaker: Robyn Haydon


Topic
Value: how to talk about what you do so people want to buy it
Agenda:
Arrive 7:10am to 7:25am for refreshments and networking
7:30am to 8:30am Presentation
Presentation Synopsis / Abstract
Land your next job or promotion, get that pay rise, sell your project or idea, and never again miss out on an opportunity you deserve to win!
What is the true value of the work you do? Do your customers, bosses and stakeholders really understand your value? And are you reaping the rewards you deserve as a result?
To many professionals, "selling" sounds about as appealing as peddling steak knives on late-night TV. When you do great work and have a great reputation, surely, you shouldn't have to sell yourself. Your credentials should simply speak for themselves.
Unfortunately, customers, bosses and stakeholders often only see the very superficial parts of what professionals and service providers – including project managers – do.
This leaves us open to being under-valued and underappreciated for the important contribution that we make to the teams and the organisations we work so hard to serve.
In this empowering presentation, speaker, author and business development advisor Robyn Haydon will show you how to look at what you do in an entirely new way: from the perspective of how it creates commercial value for customers.
This is the proven framework that companies use to sell themselves into multi-million dollar contracts and projects – and it will work for you too.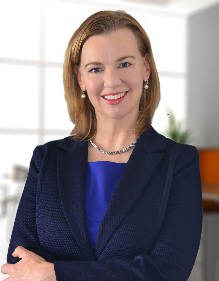 PMI Melbourne Chapter (PMC) Refund Policy for Chapter Events.