PMI Chapter Event - September - "Digital Transformation: Ready – Steady – V...
Description


Guest Speaker: Michael Deichsel,

Transformation Manager at PTV


Topic: Digital Transformation: Ready – Steady – VUCA!
Agenda: 05:30 PM Refreshments for a 06:30 PM start
Presentation Synopsis / Abstract:
Organisations often fail to adopt new technologies as the rate of change is increasing and there are no proven frameworks or recipes to drive operational adoption of disrupting technologies. Working in transformation programs over the last 8 years Michael extended his practical experience with academic research on this topic. This led to an award-winning dissertation focussing on the development of a framework enabling the operational adoption of technology-enabled transformation programs.
Michael will develop this framework during this presentation illustrating how Modern Agile, Management Of Change, and other concepts work together and demonstrating how the role of business and IT has to change to allow transformation programs to be successful. This framework can be used as a guideline or validation tool in achieving predicted benefits from transformation programs. The presentation will also draw on concepts shared by Dr Stephen Grey and Stephen Dowling at the Melbourne PMI conference earlier this year.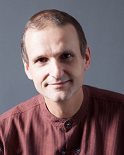 PMI Melbourne Chapter (PMC) Refund Policy for Chapter Events.