Description
Guest Speaker: Stephen Dowling (Irish Steve) and

Stephen Callaghan (Scottish Steve)





Topic:

ADAPT and THRIVE
Agenda: 05:30 PM Refreshments for a 06:30 PM start
Presentation Synopsis / Abstract:
This is a follow-on presentation from our very successful 'Adapt or Die' talk in 2016, which ended up being a sell-out event for PMI Melbourne (22nd March), PMI Sydney (23rd August) and PMI Ireland (30th November).
Since our last talk, even we, have been completely blown away by the amount of change which has happened in the last 10 months, and, we are now absolutely convinced that a massive tsunami of disruption is coming towards us. A seismic shift is happening which will significantly affect us all, and it's coming sooner and faster than we think!!!
In this talk we will share with the audience WHY we are now so convinced that this is the case, and also, more importantly HOW can each of us adapt, and learn to surf this monster wave of change, so that we can set ourselves up to THRIVE in this new exciting environment which lies ahead.
"In times of change, the learners will inherit the earth; while the learned will find themselves beautifully equipped to deal with a world that no longer exists."
Doing nothing is NOT an option if you want to be confident of staying relevant, productive and even just employable in the next 5-10 years. We believe it's a very dangerous assumption, to assume that what has worked well in the past, will continue to work well in the future. The underlying rules of the game have changed and to stay meaningful & relevant we must ADAPT now to be able to THRIVE!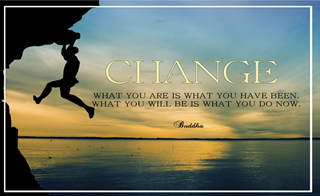 Book in early as this not to be missed session will undoubtedly be another sell-out event!


PMI Melbourne Chapter (PMC) Refund Policy for Chapter Events.