PMI Chapter Event - May 21st - "How the integration of psychological and ev...
Description


Guest Speakers:
David Masters


Topic:

"

How the integration of psychological and evolutionary perspectives can provide valuable insights into managing stakeholder relationships"
Agenda: 05:30 PM Refreshments for a 06:30 PM start
Presentation Synopsis / Abstract:
Managing stakeholder relationship and people more generally is often cited as a project manager's greatest challenge to realizing project success. This presentation will explore why these relationships are so challenging and complex by drawing on social psychological and evolutionary perspectives. Using these perspectives, it will explore the importance of the dimensions of time and resources (or value) in determining relationships. The insights gained will inform the audience why teamwork and collaboration may be the optimum strategies to the success of the project or enterprise whilst at the individual or group level a more self-interested strategy is adopted potentially impacting on a project or organizational success.
The presentation will extend this theme to look at the range of relationships that constitute an individual's personal social, and by extension their professional, world. It will show that these social networks are comprised of a series of layers that differ in quality and quantity of relationships involved. Drawing again on the social and evolutionary psychology and following on from the theme above, this presentation will argue that different layers serve different functions and have different cost-benefit profiles. At each layer, the benefits are asymptotic and but the cost of maintaining a relationship at that level is roughly linear with the number of relationships. This extends to trade-offs related to levels of trust in a relationship.
The presentation will then combine the dimensions time, value and social relationships to provide a useful model for project managers to:
a) Gain an understanding of individual and group stakeholder relationships;
b) Use this understanding to build stakeholder relationships and optimize project success.
Time permitting this presentation may extend these themes to related organization dimensions of power, politics, and culture.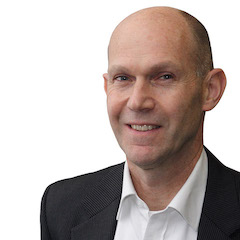 PMI Melbourne Chapter (PMC) Refund Policy for Chapter Events.