PMI Chapter Event - March - Annual General Meeting (AGM) followed by The Fu...
Description
Annual General Meeting (AGM)
---


Guest Speaker:

Andrew Jarvis





Topic: The Future of Work – identifying and enhancing your PM skills in the flexible workforce
(Why? PMs need to constantly refine their skills to stay employable. Employers would like to know what they are buying. To be successful, we all need to be flexible.)
Agenda: 05:30 PM Refreshments for a 06:30 PM start
Presentation Synopsis / Abstract:
Every day we're hearing more and more about the Future of Work, and in particular, the Gig Economy, which relates to contingent workers including freelancers, independent consultants, day rate contractors …and so on. The Age, on the 27 Feb 2018, reported "…The (ABS) figures also confirmed the workforce is becoming increasingly casualised, after years of growing fears of the impact of the gig economy". Since 2012 full time casuals have moved from 10.3% of all employees in to 11.6% in 2017. We're hearing and experiencing changes to traditional workforce structures that we've known for so long. Senior Executives are saying they intend to adopt a more agile, flexible workforce with greater mix of contingent workers in the future. And we're seeing more people opting out of their traditional employment roles, seeking greater choice about who they work for and when, managing a portfolio of work.
But contingent work is not new to businesses, particularly in the Project Management space. The Australian Industry Group stated in 2016 that the largest freelance or contingent category of worker in Australia at 44% were those in the web, mobile and software category.
So, what does the Future of Work mean for you? How will you manage your brand, enhance your PM skills and ensure your capabilities stand out from the crowd to create your future pipeline of work? Andrew's presentation will cover these areas providing some interesting perspectives for discussion and reflection.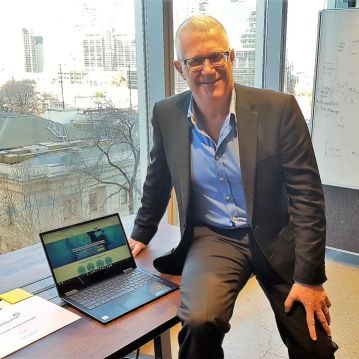 PMI Melbourne Chapter (PMC) Refund Policy for Chapter Events.