Description


Guest Speakers: Christine Canters,
Director, 'The C Method'
CEO 'Podcast Services Australia (PSA)'
Topic: "

How To Work Well With Others

"
Agenda: 05:30 PM Refreshments for a 06:30 PM start
Presentation Synopsis / Abstract:
Ever wonder why it's easy to work well with some people, while with others, you just can't seem to have a productive conversation?
This can be especially challenging as a project manager, where effective day-to-day communication, trust and rapport with your team and stakeholders is key to ensuring projects run smoothly and issues are resolved quickly. If you find yourself struggling to engage effectively with certain people at work, know that there is nothing wrong with either of you - it can often be due to the differences in the way we communicate.
In this engaging and high-energy session with communication skills expert Christina Canters, you will discover why some people are more 'difficult' to work with than others, how to identify different communication styles, and how to work effectively with each one.
You will learn powerful communication tools you can easily implement in the workplace, resulting in stronger relationships, rapport and engagement with your stakeholders and team, as well as increased confidence in your leadership capabilities, which all lead to higher levels of productivity and better outcomes for you, your team and your projects.
You will walk away feeling inspired and ready to speak with confidence to achieve your desired outcomes!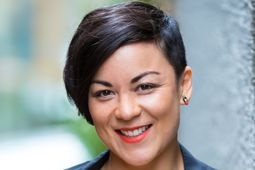 PMI Melbourne Chapter (PMC) Refund Policy for Chapter Events.