PMI Chapter Event - July - SGM and Integrating Program Management and Syste...
Description
Guest Speaker:

Stephen Townsend,

Project Management Institute, Director of Network Programs.





Topic: Integrating Program Management and Systems Engineering
Agenda: 05:30 PM Refreshments for a 06:30 PM start
Presentation Synopsis / Abstract:
Methods, Tools, and Organizational Systems for Improving Performance
Four main sections proceed from issues to actions:
1.Why is integration important to program outcomes?
2.What actions produce better integrated programs?
3.How to improve integration in programs and organizations?
4.Who must act to make this happen?
Tools provide guidance for application, including standards, best practices, and methods.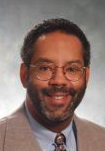 PMI Melbourne Chapter (PMC) Refund Policy for Chapter Events.