Description


Guest Speakers: Gert Noordzy


Topic: Root Causes of Hotel Opening Delays

Agenda: 07:00am to 07:45am
Presentation Synopsis / Abstract:
The global hotel industry is exploding. Today, the worldwide hotel pipeline stands at over 11'000 projects, comprising 1.9 million rooms. China has the world's second biggest development pipelines.

Research shows that many new hotel openings in the region are experiencing delays, and both owners and operators are suffering the consequences of these delays. These include project budget overruns, scope and brand creep, and severe opportunity costs.
What can be done to reduce the risk of delays and the consequences? How does one create a structure for productive collaboration and integration of the interests of owners and operators? What would be the hurdles and roadblocks for implementation?
One of the main issues is a major discrepancy between the perceived and actual causes. The main takeaway of this keynote is that a new hotel opening is in fact a project, and must be managed accordingly, using a holistic approach and standard methodology.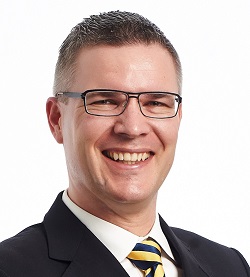 PMI Melbourne Chapter (PMC) Refund Policy for Chapter Events.