End of Year Celebrations with PMI Canberra
About this Event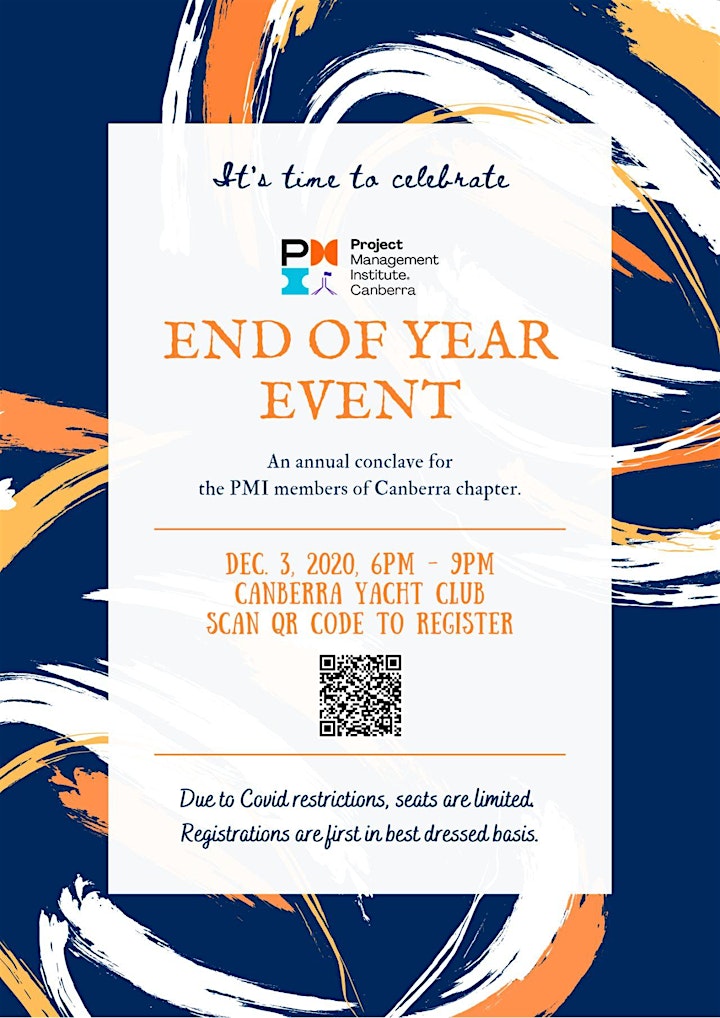 The festive season is here and it is also time for us to sit back, reflect and say thanks. We would love this opportunity to thank everyone who worked with us along with our our strong member community to help us grow in our professional and personal journey.
The Canberra Chapter is delighted to invite you to the end-of-year event to celebrate the end of a challenging year, welcome the new Board, recognise and celebrate the victories and gear up for a fantastic and productive 2021.
The evening will consist of a set menu main followed by dessert with coffee and tea, drinks, and refreshments. A small program of speeches and announcements will be run.
Come celebrate with fellow professionals to close out 2020.
Event Details
Date: Thrusday 3rd December 2020
Venue: Southern Cross Yacht Club - Marquee by the lake
Time: 6:00 pm to 9:00pm
Address: Southern Cross Yacht Club Mariner Place, Lotus Bay
The event is free and strictly only available to current Canberra Chapter members only. Due to COVID seats are limited and registration is a must.