Description
Calling all First Home Buyers, Owner Occupiers and Investors!
Exclusive opportunity to view this world-class development in Port Melbourne at our must attend P.M. Spring Launch.
**HURRY – Spaces are limited! Reserve your space now.**
Port Melbourne is undergoing significant urban regeneration and this is the perfect opportunity to visit this beautiful bayside suburb during our informative location tour and experience the finished product for yourselves at the exceptional Display Suite.
Showcasing luxurious style and outstanding quality, each apartment features premium fittings, fixtures and finishes designed by renowned architect Elenberg Fraser, which you can view up close.
Prices range from an affordable $382,000 to the superior $1,442,000 for luxurious 1, 2 & 3-bedroom apartments alongside spacious townhouses and breathtaking penthouse apartments. This world-class development also offers unrivalled resident amenity with spectacular rooftop spaces, private lounges & dining areas and sensational swimming pools including the stunning wrap around infinity pool surrounded by private cabanas and bar.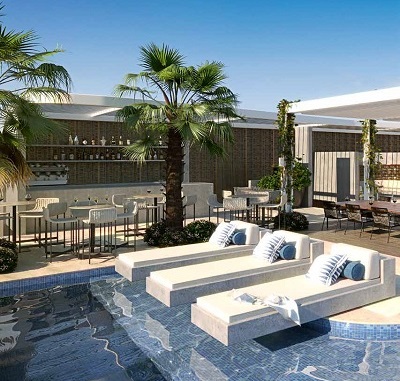 Our expert Property Consultants will also be on hand during the day to guide you through the premium finishes and answer any questions you might have.
This is one exclusive opportunity you don't want to miss!
HURRY – SPACES ARE LIMITED. TICKETS ARE FREE. SECURE YOUR SEAT TODAY.
WHEN: Saturday 14th October, 11am – 2pm
LOCATION: Meeting at West Beach Bathers Pavilion, 330A Beaconsfield Parade, St Kilda West, VIC 3182
ITINERARY
- 11am – Meet at West Beach Bathers Pavilion, 330A Beaconsfield Parade, St Kilda West, VIC 3182
- 11.30am – Bus will be waiting out the front to take clients to the Display Suite via local tour
- 12pm – Presentations at the Display Suite and lunch
- 2pm – Bus will be waiting to take people back to West Beach Bathers Pavilion to collect cars.
FAQs
How can I contact the organiser with any questions?
Feel free to call iBuyNew on 1300 123 463 to learn more about this P.M. Spring Launch.
How do I get there?
Car parking is found on Beaconsfield Parade, Fraser Street or Cowderoy Street.
Tram route 12 stops 300m away from West Beach Bathers Pavilion.