PLUGGED-IN SERIES - Introduction & Launch

Thursday, 12 February 2015 from 9:30 am to 11:30 am (AEST)
Event Details

You are welcome to join us in a two hour session to learn about this new innovating and exciting series for business owners.
Come and meet some new people, do some networking and find out how you can be supported in 2015 to achieve your outcomes.
VENUE:      Our Business Hub (directions below)
TIME:          Register: 9am;    Start: 9.30am    Finish: 11.30am
The 'Plugged-In Series - Creating Business Success' has been created for business owners from start-ups to SME's.  We want to help motivated people understand the business principles necessary for creating a successful business.  We aim is to take you from NOW to BUSINESS SUCCESS!  It is your choice.
 We want YOU to:   LEARN – INNOVATE – ACCELERATE
This session will present four of our group of expert speakers in their own field of business.  We aim to support you by showing you how by educating, teaching by doing and giving you a 'board of directors' for accountability can make 2015 a successful year for you.
SPEAKERS: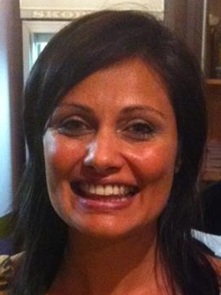 Natasha Howie has been fortunate enough to experience some really tough times, which fuelled a burning passion to UNDERSTAND HOW THE MIND WORKS, & what drives human behaviour.

This lead her to discover what she believes to be 'THE GOLDEN THREAD OF LIFE'… a thread that weaves through every fibre of our world… our relationships, health, careers... & most importantly, our ability to express our unlimited potential.

It is called your IDENTITY. Your sense of who you are and what your purpose is in life. IDENTITY is at the core of every organisation, business, brand and individual. When you make a change at the level of identity, it significantly impacts on beliefs, behaviours, capabilities and RESULTS. It is THE most powerful change that you can make and allow people, organsiation and brans to reinvent themselves.

Natasha facilitates powerful IDENTITY LEVEL SHIFTS for organisations, individuals & brands, & tap them into a higher potential that they never thought was possible. She works with individuals on their personal branding,ExpertBrandIdentity.com, and position them online as a world class expert.

Natasha is the Co-Founder of Inspiring Entrepreneurs, a not for profit community of Inspiring Leaders. She is the CEO of ConcernOrg in Pakistan, who rescue children from slave labour fields, and provides them with education.
She publishes a monthly digital marketing magazine and been featured on Channel 9, Brisbane Business News and more.
---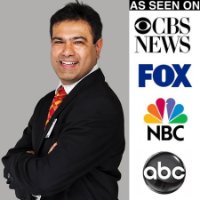 Hitesh Mohanlal has been a Chartered Accountant in the UK and Australia for the last 22 years, and a Business Advisor for 15 years. Hitesh is known as Australia's Number 1 Business Growth Strategist (profit increase and owner lifestyle improvement specialty), and has been recognised on Fox, NBC, CBS and ABC.

Hitesh has worked with over 3,500 businesses in Australia, America, UK, Japan and Europe.

He works with small to medium enterprises to improve their profits by up to a staggering 2000%, whilst cutting working hours in half for the owner, so that they can enjoy an excellent lifestyle with plenty of time for family, fun and philanthropy.

Hitesh is also the Director of WOW Advisors & Business Accountants, and Crystal Clear Bookkeeping, which offers an innovative approach to bookkeeping - helping to minimise tax whilst reducing bookkeeping costs.
---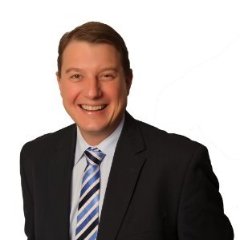 James McNamara is on a mission! "To inspire 1,000,000 people to become leaders making a positive difference." The strategy is simple – create breakthroughs in leadership thinking and build a global network of leadership educators.

1. Creating breakthroughs in leadership thinking. My "Licensed to Lead" model teaches leaders about the many contexts where they have the opportunity to lead – Lead yourself, Lead Strategically, Lead your Team, Lead your Customers, Lead your Network. Go to http://www.impactfactory.com.au for more on my speaking services and education resources.

2. Building a global network of skilled coaches. I am proud to announce a Joint Venture arrangement with the YB 12 Coaching Program. I've joined YB 12 as their VP of Global Expansion. In this role I am responsible for the expansion of the YB 12 Coach leadership team internationally. Go to http://www.yb12coach.com for more about joining our global coach network.
---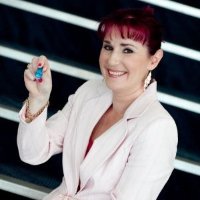 Tamara Simon is a Business Consultant, specialising in providing clarity to service based businesses owners about what's really costing them time and money so they can build an even better business.
Known as 'The BSI', Tamara is different as she changes how businesses solve problems so they go from a quick fix approach to implementing real change which increases productivity and profit.
Tamara has nearly two decades of experience in change management, business development and business improvement across private, public and non profit businesses which has been recognised through being a Queensland finalist in the Telstra Young Business Women's Awards and a Brisbane finalist in AIM's Young Manager Awards.
---
 So, no matter where your business is at, you have the opportunity to move both yourself and your business to the next level for greater success.   

We start off with EDUCATION which is the LEARNING component, moving into ACTIVITIES – PROCESS via workshops, which is the INNOVATING component, with finally going to MASTERMINDING, a process which is to help people ACCELERATE their business.
Our process will help you understand your innate skills and why you need to find people to work with you who have the skills that you are missing from either your workplace or network.
Why the 2015 'Plugged-In' Series?
This series is to educate small business owners to make their businesses work better, be more successful and to support them to create a profitable income.
For more information call 0414 278 344 or email jennie@connexionsunlimited.com.au  

When & Where

'Our Business Hub', Unit #4a
1311 Ipswich Road
Rocklea
(entrance via Abercrombie St.off Sherwood Road), Qld
Australia

Thursday, 12 February 2015 from 9:30 am to 11:30 am (AEST)
Add to my calendar
Organiser
 

About Jennie
'the people connector'

Jennie Gorman had spent many years networking and showing people how to network before becoming known as 'the people connector'.  Her passion is running MasterMind Groups and supporting business people to grow their businesses.

She began promoting and marketing in the late 1980's under the business name of My Connexions. In 1992 she opened a Personal Development and Natural Therapies Centre in Brisbane. This Centre involved up to twelve natural health practitioners (naturopaths, homoeopaths, acupuncturists etc) as well as personal and spiritual development trainers who ran development programmes seven days a week.

In 1995 the business name changed to Connexions Unlimited and Jennie worked with business owners promoting national and international speakers and trainers in Australia. As an ethical word-of-mouth marketing business Jennie's continued aim has been to educate, facilitate, support and show people in business an easy way to market themselves. If people learn the skills of marketing themselves and their business via word-of-mouth personally and via social media marketing (SMM) she believes they will find a very cost effective tool for business success. She loves and enjoy promoting people she knows who have integrity, a good service and product!




Jennie also runs the 'Plugged-In Series' which has been created to support all business owners to find the 'holes' in their business by gaining the knowledge and support from experts who have succeeded themselves in their given skill-set.

Having worked as a promoter for speakers and trainers over the years, from different business types, Jennie gained many insights. After many years she is now promoting her own training courses which have been developed over the last twenty five years.

For twenty five + years Jennie has been promoting, building and networking other people's businesses. Her success lies in her authenticity and firm belief that people buy people first and then their products or services. By building strong and ethical business relationships a business can only forge successfully into the future.

Marketing has changed immensely over the last few years. People are now wanting to connect with people whom they wish to do business with or recommend. Social Media has become a powerful tool too giving everyone the opportunity to market themselves more successfully.

Jennie believes networking must be FUN! It is all about meeting new people, maintaining relationships with everyone you know, like and trust as well as enjoying the experience!

Email Jennie if you wish to discuss how I can help you further your business relationships.

"The moment you commit and quit holding back, all sorts of unforeseen incidents, meetings and material assistance, will rise up to help you.


The simple act of commitment is a powerful magnet for help."
-- Napoleon Hill, Pioneer of Personal Achievement Philosophy