An introduction to Plein Air Painting (Painting outside from life)
About this event
This is a 6 week course - classes will commence at Griffith Pioneer Park Museum on Thursday mornings form 9.30am to 12.30pm. Dates: 20, 27 May, 3, 10, 17 & 24 June
About the workshop:
Demonstrations and one-on-one tutorial support will be offered throughout the course, so beginners are more than welcome!
The course will begin with a focus on drawing skills of scenes at Pioneer Park Museum using charcoal and graphite pencil. You will learn how to create thumbnail sketches, composition, tone, shapes and perspective.
Then you will turn your drawings into paintings, whilst learning about colour. Paint your own plein air landscape after choosing your own subject. Paints and colours will be discussed with each student at this point of the course.
EQUIPMENT and Materials:
• Folding chair
• Drawing pad
• Selection of pencils including a 2B and 4B, eraser, charcoal
Note: your selection of paints, brushes will be determined later in the course.
Dennis Forner Artist Biography:
Dennis has been painting for over 25 years. He has had solo exhibitions, won a number of art competition, Including the Blackheath Rhododendron Prize and the Griffith Adult Learning Association Art Prize. He has been teaching art classes for the last 10 years. Currently Dennis enjoys painting form life, especially landscapes in oil.
Dennis is offering lessons in gouache, watercolours and acrylics, charcoal and graphite pencil.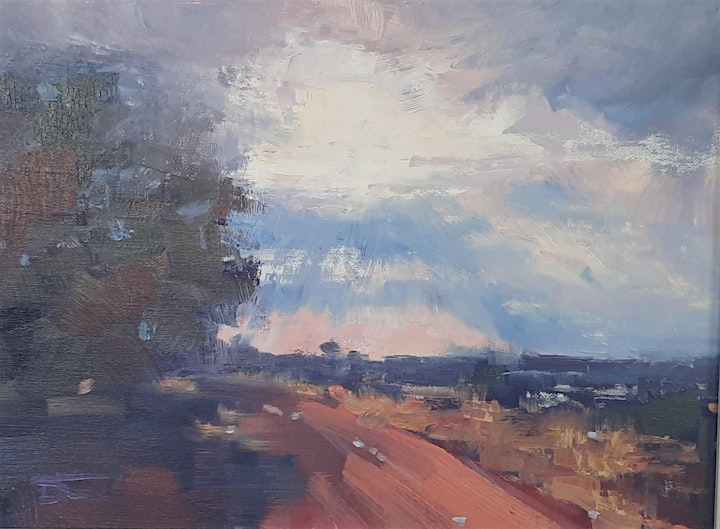 Organiser of Plein Air Painting Workshop with Dennis Forner