Description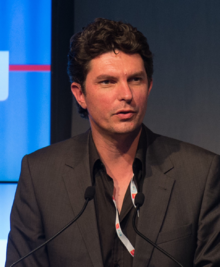 You may have noticed we have a pretty rad games industry here in WA. You may have also noticed that we've created our fabulous little industry with very little government support. Imagine what we could do if we had the same support that local games industries enjoy in other states and overseas. That's what this evening is about, and we have a special guest to help us.
Greens Senator for WA Scott Ludlam recently secured an inquiry into last year's cancellation of the Australian Interactive Games Fund and the impact it has had on the Australian games industry. As a great supporter of the games industry both Australia-wide and in WA, we've invited Scott to this very special edition of Playup Perth where we'll be showcasing the best games WA has to offer, including pre-launch previews of some hotly anticipated games that haven't even been released yet!
We'll kickoff the night with discussion and presentations from local developers of their experiences and challenges making games in WA with the aim of making things better.
Playup Perth: Support WA Games Edition (with Special Guest Sen. Scott Ludlam!)
Saturday 10 October, 2015

6pm until late

167 Fitzgerald Street, Northbridge (SK Games)

Cheap drinks!

18+

$7 (FTI Members)/$10 (regular)
Featured Games
Pre-launch previews
Offpeak Games' Valiant is a multiplayer virtual reality game designed for the Oculus Rift, featuring fast paced mounted combat across open medieval terrains. Lead your team to victory in exciting team-based deathmatch style gameplay across a large open map. Gain speed, charge your enemies head on, aim your lance correctly, and send the enemy player flying from their horse. Just don't let this happen to you, it can seem devastatingly realistic in virtual reality…
Jacob Janerka's Paradigm is a surreal adventure set in post-apocalyptic Eastern Europe in the not so distant future. You play as Paradigm, the result of genetic tinkering to make the perfect child to sell to rich parents who don't want to give their fortune to their poor excuses of biological children. However, something goes wrong and Paradigm becomes terribly mutated. He gets dumped in the Post-Soviet union town of Krusz. This is where you start your adventure. As seen on Pewdiepie with over 8 million views!
ByteSprite's Bramblelash is a twin-stick shooter with only one stick, no shooting, all co-ordination! BrambleLash is a two-player game about communication, co-operation and fightin' grime. Leash up with your planty partner and run sludgy enemies through with your thorny tether, while simultaneously working together to avoid their noxious attacks.
Organised and Presented by
Event Partner
Media Partner