Partake in a 3-hour outdoor play and laughter workshop with clown performer and teacher Alicia Gonzalez on the Inner West Greenway.
About this event
This workshop is part of EDGE 2021: Art Camp on the GreenWay
Come away a little bit braver, a little more open, and a whole lot more playful.
The essence of clowning is presence, imagination, and creativity. In this 3-hour outdoor workshop, you will learn clowning technique while being surrounded by the natural environment of the Greenway corridor.
Clowning asks us to open our eyes and to observe the world as clowns live and love to imitate life. Nature offers us an infinite possibility of inspiraiton for play showing us how it corresponds to movements of the human condition and emotion.
You will learn how to create the best conditions for play, to play deeply in your bodies. The workshop will include warm-ups and group games and will be led in a playful and light spirit, so you can expect some giggles along the way.
We're not talking about the circus-variety clown. This work is closer to the style of Charlie Chaplin and Buster Keaton.
Capacity: 20 people maximum. Open to all levels and ages 12+.
Duration: 3 hours
Location: Meet by the blue shipping container at Peace Park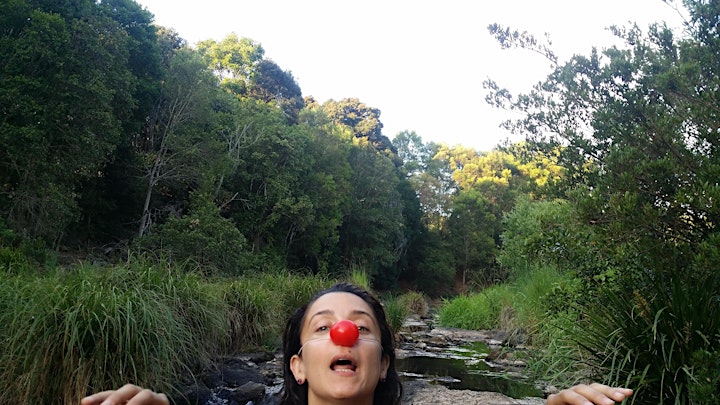 Organiser of Playing in Nature Workshop: When clowning and nature meet
The Clown Institute is a professional clown arts lab dedicated to researching and delivering intensive workshops and regular classes in the art of theatre clowning.
Its pedagogical practice is founded upon the Poetry of Nonsense manifesto:
- freedom and the rediscovery of your creative self
- a celebration of human nonsense
- the search for play, movement & curiosity
- a state of beauty, awe & wonder