Sue McMaster helps you achieve professional looking results 101 Mat Cutting. This is a 3 hour workshop for adults, all materials supplied.
About this Event
Description
Are you wanting to save money by assembling your own frames, but still wanting to keep the standard high? Come into our framing workshop and have a go at cutting a mat and putting a piece of artwork together ready for framing. You will learn to use a hand mat cutter. You will learn the correct way to mount your work and prepare it for framing, while learning about the archival materials to use. Within this workshop, there will also be tips on choosing colours and how to decide on the best proportions of the mat size.
All materials provided*
*** Murray's Art and Framing has a full selection of art supplies***
Murray's Art and Framing and Myart Studio comply with the Government contact tracing requirements. For more information go to:
https://www.covid19.qld.gov.au/updates/important-changes-to-record-keeping-for-contact-tracing
Participants will be required to sign in.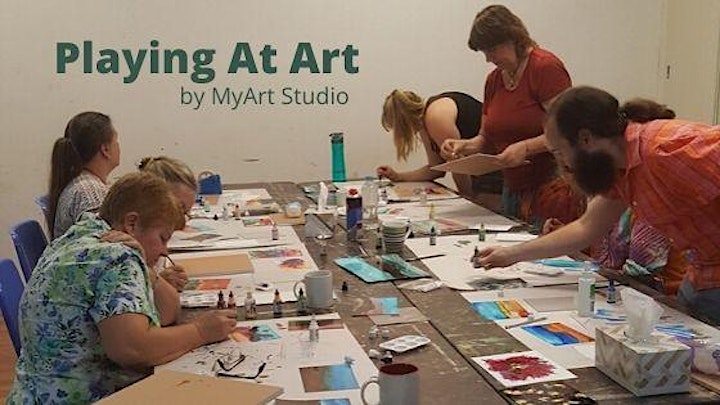 Playing At Art
MyArt Studio's Playing At Art series is a collection of 3 hour courses designed to introduce you to a new art medium without the initial expense buying all the materials needed. These classes are perfect for beginners and those with a little more experience who are interested in trying something new or who want a couple of basic pointers in something you have been trying for a little while.
In these classes materials are provided, however you are welcome to bring your own materials along if you already have them.
Keep an eye out, as many of our Playing At Art classes are followed by a longer, more in depth workshop to enhance your skills further.
MyArt Studio Workshop booking and cancellation policy
The 16 Duggan Street entrance to the classroom will be opened 15 minutes prior to commencement of the class. Students are responsible for their own artists materials unless otherwise stated. A materials list is available for each class and will be emailed to you once your booking is confirmed. Materials lists are also available on our website.Tea and coffee will be provided, and students have access to the kitchenette and toilet facilities. No parking facilities provided. Street parking is time limited and shopping centre parking is at your own expense. Classes with outdoor activities are attended at your own risk.
Fees
Please book into a workshop at least one month prior to its commencement if possible. This will secure your spot in the class and allow us to confirm tutor bookings. If there are insufficient number workshops may be cancelled.
Cancellation of enrolment by you
If you choose to withdraw from a course or workshop up to one month before its commencement, you will be charged a $25 administration fee. The remainder (minus Eventbrite fees) will be refunded. If you choose to withdraw from a course or workshop within 1 month of its commencement, you will be charged a $25 administration fee and the remainder (minus Eventbrite fees) will only be refunded if the position can be filled.
Missed Classes
Once a workshop has commenced there are no refunds. MyArt Studio cannot accept responsibility for changes to students' personal circumstances that prevent attendance. Classes missed are the student's responsibility and are non-refundable. Students are not entitled to a discount or 'make-up' class if they miss a class for any course they are enrolled in.
Cancellations of workshops by us
In the event of a class being cancelled due to insufficient enrollments, a full refund will be given.