A fun round of golf - 9 holes ambrose event at beautiful Emerald Downs Golf Course right here in Port Macquarie.
About this Event
Play4Jake Golf Day
Team Play4Jake along with EngeneIC, Souths Cares, South Sydney Rabbitohs legends and some team members, are here to bring a weekend like never before...where legends and locals meet.
Play4Jake Golf Day is a 9 hole ambrose event at the beautiful Emerald Downs Golf Course right here in Port Macquarie.
Get your team together, you will have the chance to have a legend join your team with our charity auction happening right after lunch at the course before tee-off!
Registration opens: 12 midday
We start with lunch and a meet & greet with the Rabbitohs legends and players.
You will then have the oportunity to be a part of our 'legends' auction and have your favourite player to join your team of four for golf.
Tee off: 1.30pm
Wrap up: 4.30pm
You can find out about Emerald Downs Gold Course here.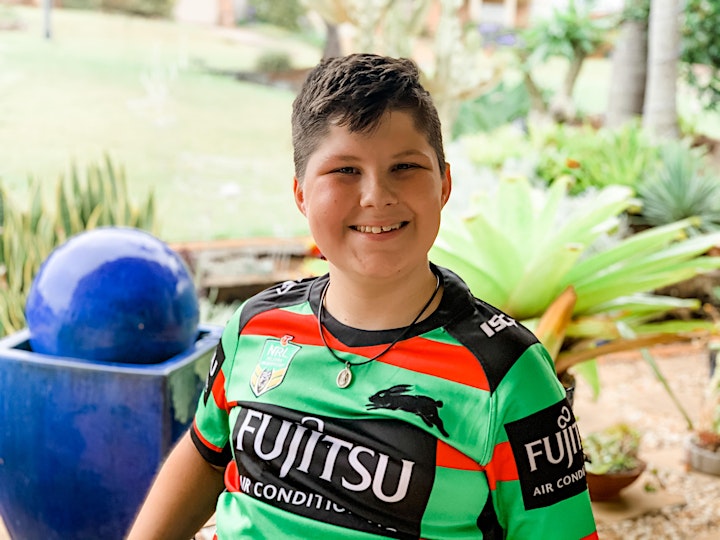 Meet Jake
The charity event is raising funds to support Nyky and Jake, along with EnGeneIC, who can then support other families with children experiencing the devastating effects of cancer.
Jake is a world first teen and the world first patient with Osteosarcoma to receive this breakthrough technology right here in our region and country.
Jake is now in a wheelchair, and along with Ryley Batt – Australian Gold Medal Paralympian Rugby Union Player, has been spending time at the local indoor stadium going through some training schedules, working on Jakes physical and mental health.
Ryley and his crew have been nothing short of amazing supporting Jake. With that said, Jake can no longer play team sports as any other teenager can, which means that we, who are on teams and who do play sport, can play4Jake…in fact anyone can join in.
Team Play4Jake are collaborating with local venues, and businesses, we are giving back to the community in a time where the COVID pandemic has caused a lot of stress for many and to raise money for cancer research, and help Nyky and Jake in the coming year.
The EnGeneIC Cancer Research Foundation is a registered charity with the Australian Charities and Not-For-Profit Commission (ACNC) and is endorsed as a Deductible Gift Recipient (DGR1).
Every donation (ticket) made over $2 is tax-deductible.