Join us at a conservation property to restore the banks and bushland of the creek and explore the wildlife on the block.
About this event
An opportunity has come up to visit a private property and support conservation work in Regentville. Just down the creek from where our School House Project is supporting a bushcare group, is a landholder who has been restoring their property for over 30 years!
The March floods caused major erosion, adding to previous damaged to the river system so we are getting together to replant riparian vegetation to stabilise the banks to prevent future erosion and build on the existing habitat corridor.
Trees that the owners planted back 30 years ago have grown to create habitat and a riparian corridor, much like the work we are doing in School House Creek will. You can imagine there is lot of work for the owners to do so we are helping out as part of our broader aim to restore School House Creek.
On the day we will have Adrian do a guided ecology walk around so you can see the diversity of the place and wildlife (birds are just the start!), and the owner will discuss the history of the place.
We will then plant a few different zones, do a little bush regeneration tackling the common weeds we worked on upstream and then enjoy a lovely lunch in the shade. You will get to see major erosion further down that will need mechanical solutions. This is what we hope to prevent.
This event is catered, please let us know if you have dietary requirements.
No skills required, onsite training provided, tools and skills will be provided.
See you there!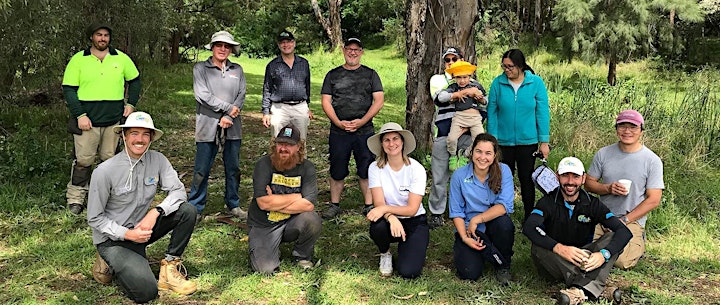 This event is run by Hawkesbury-Nepean Landcare Network (HNLN) with generous funding and participation from OzFish Unlimited (Hawkesbury Nepean Chapter). The School House Creek Project is made possible by the OzFish-Landcare NSW partnership through the NSW Recreational Fishing Trust with support from BCF – Boating, Camping Fishing, the Tate Endowment Fund, National Landcare Program, Hawkesbury River County Council.
We implement Covid-safe measure, encourage good hygiene and social distancing. Please stay home if you are feeling unwell or have come in to contact with anyone found positive for Covid in the last 14 days.
More about School House Creek:
School House Creek is connected to the Nepean River and is downstream from Glenmore Loch, with the River Flat Eucalypt Forest adjacent to the creek playing an important role for filtering urban runoff and reducing erosion, and sedimentation of the watercourse. The new shrubs and tress we plant will increase invertebrate numbers that provide food for native fish in the waterway while also providing shade and bank stabilisation.
For more information contact HNLN via email landcare@hrcc.nsw.gov.au or phone 0410616139. You also follow us on Facebook for updates.
Organiser of Planting for the Future at School House Creek