Planning for Failures - Using a Toothbrush to Repair a Space Station
Description
6:30pm for a 7pm start
Planning for Failures - Using a Toothbrush to Repair a Space Station
The International Space Station is a unique off-world research laboratory where out of this world science is conducted every day. It is also a remote outpost in space that requires reliable maintenance and a logistics planning, and well-trained crews, operators, and engineers to work through contingencies. The methods used by the leadership laboratory for managing this unique spacecraft can be directly mapped to the management of operations and assets. This even includes using a toothbrush to save a spacewalk!
Ed Van Cise has an extensive background in training, operations, logistics and maintenance. Ed served as the Lead of the Mechanisms and Maintenance Training Group at the Johnson Space Center, responsible for the training of astronauts and flight controllers in repair, maintenance and assembly tasks inside the International Space Station. As a Flight Director, Ed led the ISS Flight Control Team during several missions that included, amongst others, the space shuttle and three ISS spacewalks.
Biography
Ed Van Cise
International Space Station Flight Director
National Aeronautics and Space Administration (NASA)

Ed Van Cise, call sign "Carbon Flight", was selected as a NASA Flight Director in 2009. He has worked in human spaceflight with the International Space Station project since 1998 working in operations for Space Station Structures and Mechanisms, In-Flight Maintenance, Motion Control, Command and Data Handling, and Communication and Tracking systems. His experiences include not only direct command and control of the space station but also instructions of astronauts and flight controllers, as well as management of groups that perform that work. Ed has a Bachelor's Degree in Aerospace Engineering from the University of Michigan. He has also accumulated over 90 minutes of zero gravity experiences on NASA's reduced gravity aircraft.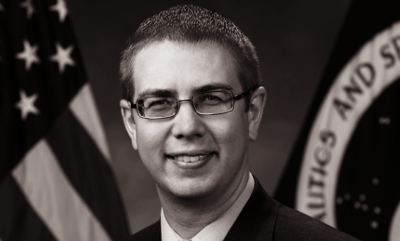 Supported by One Giant Leap Australia and Space Association of Australia