Description
#PKNADL17 – AdelaideSBN / Pecha Kucha Night - Adelaide Collaboration
"Sustainable House Day/Pecha Kucha Night"
Date: Friday, 11th of September, 2015
Time: 6.30 – 8.30pm
Venue: The Joinery – 111 Franklin St, Adelaide 5000

TIckets: $8 Online at Eventbrite, or $10 at the door.
Event Description:
Come join the Adelaide Sustainable Building Network (AdelaideSBN) and Pecha Kucha Night - Adelaide for a quick fire display of some of the most sustainable homes in South Australia!
Sustainable House Day (SHD) is Australia's largest national sustainability event giving people the opportunity to see and learn from the best environmental homes. This year the Alternative Technology Association (ATA) is partnering with EnviroShop to hold SHD on Sunday, September 13th, 2015.
As a lead up to SHD 2015, we will learn about six (6) different, sustainable homes around the Adelaide region and meet the architects, designers, builders and owners who have created them. Hear about the projects at our SHD 2015/Pecha Kucha Night prior to selecting which house you want to see!
Fantastic tastes of South Australia will also be available on the night - Thanks to our sponsors;
Complimentary nibbles provided Cafe Troppo

Wine by Whistling Kite Wines
Beer by Goodieson Brewery
+ Door Prizes and Raffles by De La Liff, Sminted Inc and Headhots Adelaide - all be part of twhat is set to be a cracker of a night!
Speaker Line-Up:
Brett Aylen | TS4 Architecture | The Miller Residence
Mark Thomas | Goodhouse | Goodhouse #05 & #07
Mark Clayton & Jeremy Miller | Sustainability House | Emily Street Residence
Bohdan Dorniak | Bohdan Dorniak Architects | Peacock House
Nathan Mcgair | Passive Resistance House
Peter Morrison | Strawbilly House
Come join the AdelaideSBN and Pecha Kucha Night - Adelaide for a rapid-fire presentations of some of the most sustainable homes in South Australia!

Organiser of #PKNADL17 - "Sustainable House Day/Pecha Kucha Night"
#PKNADL17 - "Sustainable House Day" 
Friday, September 11th - 6:30pm 
The Joinery
111 Franklin St
Adelaide SA 5000

 
Where the action is -> www.facebook.com/Pecha.Kucha.Adelaide, 
Newsletter -> www.pechakucha.org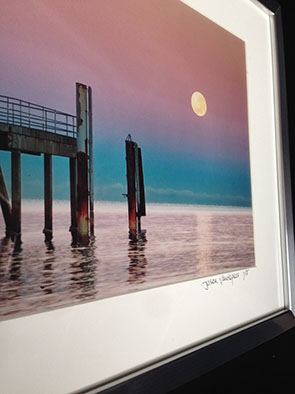 DOOR PRIZE #PKNADL13 Photograph: Jason Vandepeer
Donated by www.smintedinc.com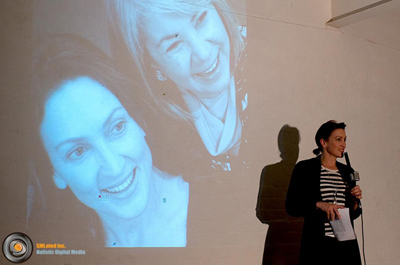 Barbara Gare: Y Natural: www.ynatural.com.au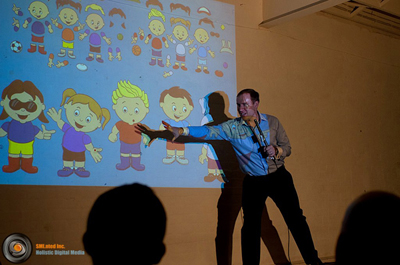 Steve Ready: Friends on the Fridge: friendsonthefridge.com.au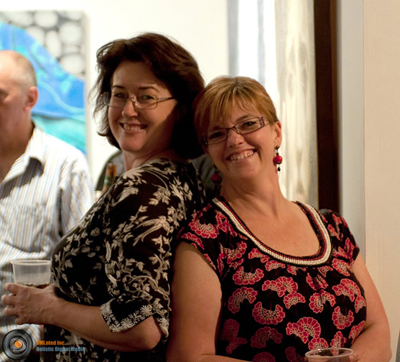 Wendy Fantasia: Face Painter + Body Artist: www.wendyfantasia.com
Jo Bertram: Face Painter + Body Artist: fizzbubble.com.au/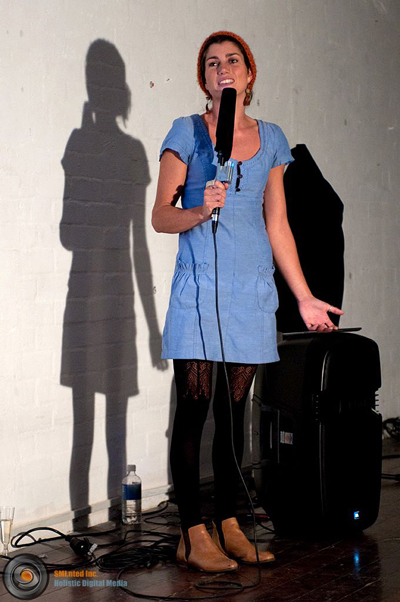 Thanks to Photographer, Jason Vandepeer of SMI.nted Inc, regular techie volunteer Hing-Wah Kwok, MC's, Micheal Edwards and Sam Tipler of Scream Creative for assisting promotion and all Pecha presenters, regular and new Pecha audience.

PechaKucha Nights are TOTALLY not-for profit local events held in more than 800+ cities across the world, forming a global network of like-minded designers and creatives from all disciplines. PechaKucha Night's are all about sharing ideas, 'uncovering the unexpected', networking and having fun!
Ticket sales cover the costs of equipment only – Speakers and volunteers who put on and speak at the events do so due to their passion and commitment to Design, Creativity and the Adelaide community; they are not permitted to accept payment of any kind – Your ticket purchases simply help us to hire the equipment that enables us to share Adelaide's creativity and people with you. Any profits are donated to Architects for Humanity. Stay connected on the Pecha Adelaide Facebook page or the groups on Facebook and Linkedin if you'd like to present and for details about collaborative projects that happen as a result of our networking and upcoming events!
Questions? 
E: anna@smintedinc.com