#PKNADL16 - SALAFestival/PechaKucha Night - Adelaide - "Artists Voice"

Saturday, 22 August 2015 at 1:25 pm

-

Sunday, 23 August 2015 at 1:00 pm (ACST)
Event Details

#PKNADL16 – SALA Festival / Pecha Kucha Night - Adelaide Collaboration
"Artists Voice "
South Australian artists lead two days of discussion and debate about
the state of visual arts in SA right now and in the future… 
Date: Saturday 22nd and 23rd of Augist, 2015
Venue : Art Gallery of South Australia (Radford Auditorium) North Terrace, Adelaide 5000
Time: [Various] - see session times below + please consider attending the PANEL DICSUSSIONS in between the Pecha presentations]
PECHAKUCHA NIGHT - Adelaide  - Presentation times - [Facebook Event]

Session #1 – 1.25pm - 1. Bridget Currie  2. Sue Kneebone  3. Will Nolan
Session #2 – 3.25pm - 4. Johnnie Dady  5. Christian Lock   6. Julia Robinson
Session #3 – 10.45am - 7. Meg Wilson 8. Emmaline Zanelli  9. Roy Ananda
Session #4 – 12.30pm - 10. Jenna Pippett  11. Julie Henderson  12. Henry Jock Walker and Amanda Radomi

SALA Festival  - Panel Discussion times
Session #1. TOPIC: Feminism and Art
Time:: 11:05am, Saturday 22nd August
Interlocutor: Brigid Noone
Panel: Kate Power, Jude Adams, Sasha Grbich
Session #2. TOPIC: Critical Writing in Australia 
Time: 1:50pm, Saturday 22nd August
Interlocutor: Fulvia Mantelli
Panel: Eve Sullivan, Rayleen Forester, John Neylon

Session #3. TOPIC: Art Research – the role of research in art practice
Time: 11:15am, Sunday 23rd August:
Interlocutor: Nicholas Folland
Panel: Simon Biggs, Kay Lawrence, Matthew Bradley

Session #4. TOPIC: Art in Public
Time: 3:00pm, Sunday 23rd August: 
Interlocutor: Trish Hansen 
Panel: James Dodd, Marg Edgecombe, Greg Healey

Come join SALA Festival and PechaKucha Night - Adelaide for the trademarked 20imagesX20second presentations and panel discussions with some of the leading artists and art industry leaders in Adelaide!

PechaKucha Nights™ - Devised and shared by Astrid Klein and Mark Dytham of Klein Dytham Architects, Tokyo. 
When & Where

Art Gallery of South Australia
North Terrace
Radford Auditorium
Adelaide, SA 5000
Australia

Saturday, 22 August 2015 at 1:25 pm

-

Sunday, 23 August 2015 at 1:00 pm (ACST)
Add to my calendar
Organiser
#PKNADL17 - "Sustainable House Day" 
Friday, September 11th - 6:30pm 
The Joinery
111 Franklin St
Adelaide SA 5000

 
Where the action is -> www.facebook.com/Pecha.Kucha.Adelaide, 
Newsletter -> www.pechakucha.org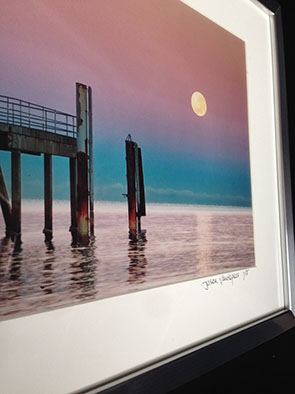 DOOR PRIZE #PKNADL13 Photograph: Jason Vandepeer
Donated by www.smintedinc.com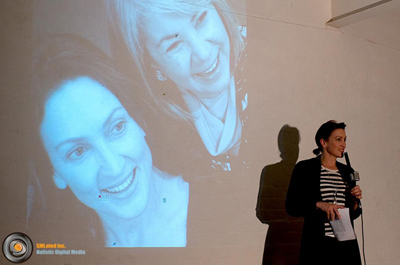 Barbara Gare: Y Natural: www.ynatural.com.au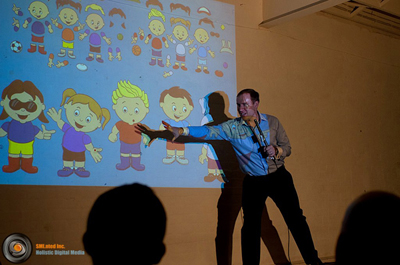 Steve Ready: Friends on the Fridge: friendsonthefridge.com.au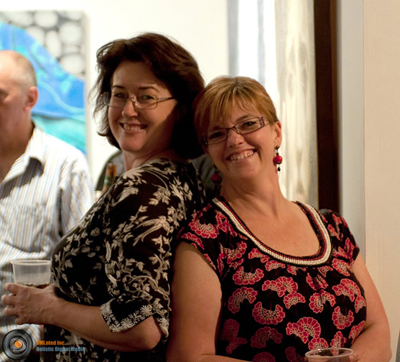 Wendy Fantasia: Face Painter + Body Artist: www.wendyfantasia.com
Jo Bertram: Face Painter + Body Artist: fizzbubble.com.au/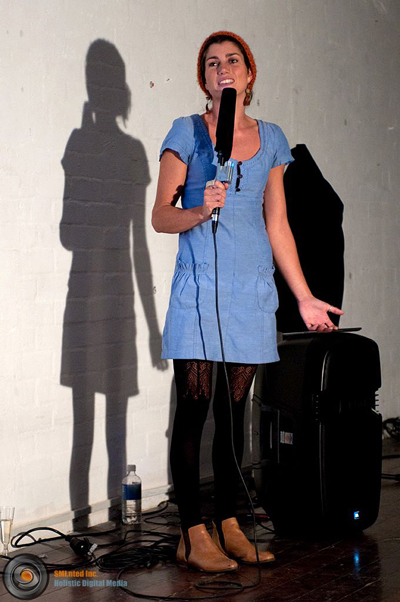 Thanks to Photographer, Jason Vandepeer of SMI.nted Inc, regular techie volunteer Hing-Wah Kwok, MC's, Micheal Edwards and Sam Tipler of Scream Creative for assisting promotion and all Pecha presenters, regular and new Pecha audience.

PechaKucha Nights are TOTALLY not-for profit local events held in more than 800+ cities across the world, forming a global network of like-minded designers and creatives from all disciplines. PechaKucha Night's are all about sharing ideas, 'uncovering the unexpected', networking and having fun!
Ticket sales cover the costs of equipment only – Speakers and volunteers who put on and speak at the events do so due to their passion and commitment to Design, Creativity and the Adelaide community; they are not permitted to accept payment of any kind – Your ticket purchases simply help us to hire the equipment that enables us to share Adelaide's creativity and people with you. Any profits are donated to Architects for Humanity. Stay connected on the Pecha Adelaide Facebook page or the groups on Facebook and Linkedin if you'd like to present and for details about collaborative projects that happen as a result of our networking and upcoming events!
Questions? 
E: anna@smintedinc.com