PKF Leadership Lounge Series: Connecting with Others: Debunking some networ...
Description
Networking - we always hear about the benefits. Many of us spend hours at cocktail parties networking and collecting business cards resulting in a substantial number of "connections" on Linkedin. This typically results in a top draw full of cardboard and a greater number of online "friends," but little else.
What if you set about building a 'Network for Purpose'? A network that allows you to find what you need, get the introductions you want, achieve the promotion you desire or get a project done? A Network for Purpose that is both beneficial and future focused, not past.
PKF Future Leaders Network, together with The University of Adelaide, invite you to attend this informal seminar on connecting with others to form a 'Network for Purpose'. Networking expert, David Pender, will introduce us to various networks, review the two most common stumbling blocks and help us develop an understanding of the various components our networks require, depending on the purpose we set out for ourselves.
Be prepared to ask questions. Be prepared to interact.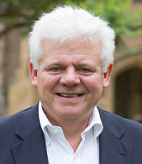 Presenter David Pender BEc, MBA (Adel), CA
David is a leading Australian consultant specialising in the development and success of knowledge-intensive organisations. He has worked widely in the public and not-for-profit sectors both in Australia and overseas concentrating on sustainable performance improvement through people and organisational development. The application of knowledge management principles and negotiation skills are a key part of his work.