CACC's Inaugural Australia Canada Trade Summit
AUSTRALIA | 16-18 November 2021 AEDT
CANADA | 15 - 17 November 2021 EST
About this event
In this inaugural Australia Canada Trade (ACT) Summit, the CACC is proud to host the third of five sessions.
SESSION THREE
This moderated virtual panel discussion will bring together dynamic thought leaders from Canada & Australia to discuss how (and which) sectors are leading from the front and pivoting to create a more sustainable future for generations to come. Attendees will hear how organisations can pioneer the changing economic landscape and what environmental, social, and corporate governance best practices are emerging. This interactive speakers' panel will include a question and answer period where individuals can query where they should be focusing their attention, how they can lead their organisations and what investments will have the greatest impact that will ensure we are all building a future that is sustainably successful.
This event is for:
Canadian exporters and investors into Australia
Australian exporters and investors into Canada 
Partners who can support these Canadian & Australian investors and exporters
Business people interested in a Canadian and Australian perspective on current economic affairs and how to operate within these changing realities.   

His Excellency Mr. Mark Glauser
High Commissioner of Canada to Australia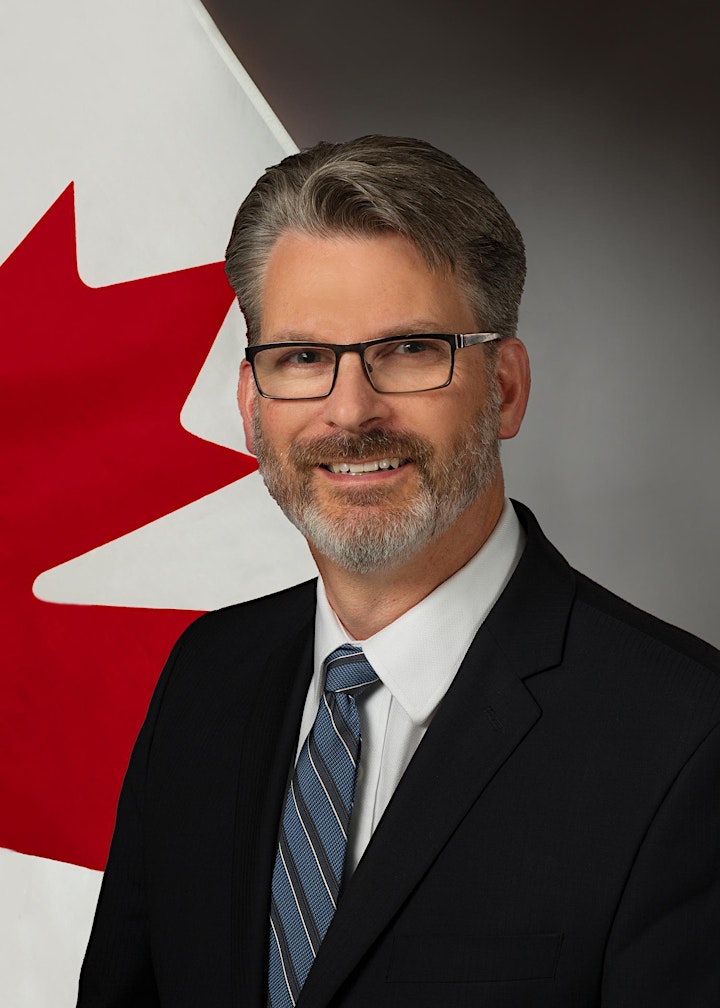 Mark Glauser is High Commissioner of Canada to Australia, a position he has held since October 2019. He is also High Commissioner to Nauru, High Commissioner-designate to Papua New Guinea, Solomon Islands, and Vanuatu, and Ambassador to the Marshall Islands, Micronesia and Palau.
He is a career diplomat, having previously served abroad in Geneva, Switzerland, Amman, Jordan and Washington, DC. During his 28 years of public service, he has held a number of leadership positions in Ottawa and abroad dealing with international security, national security and intelligence, Canada-US relations and the Middle East. He holds a BA (Honours - History and Political Science) from the University of Saskatchewan and an MA (Political Science) from Dalhousie University.
He enjoys hiking and cycling (slowly) and recently took up golf. He and his wife, Diane, have two adult children.
Partner, Minter Ellison
Brendan Clark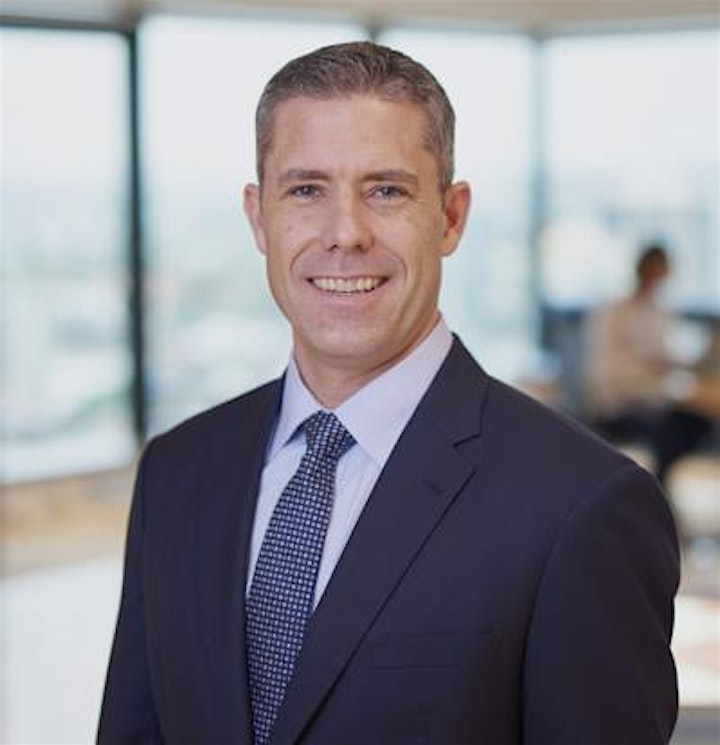 Brendan Clark is a Partner at MinterEllison. He provides specialist advice on transactions and projects in the energy and natural resources and infrastructure sectors. He has nearly two decades' experience advising on mergers and acquisitions, project developments, financings, commodity transportation and sale agreements and regulatory matters in Australia and abroad.
His areas of particular interest include energy transition, evolving markets for hydrogen and alternatives fuels and sustainable business projects.
Brendan is a Director on the CACC Board.

President and Chief Executive Officer
Export Development Canada
Mairead Lavery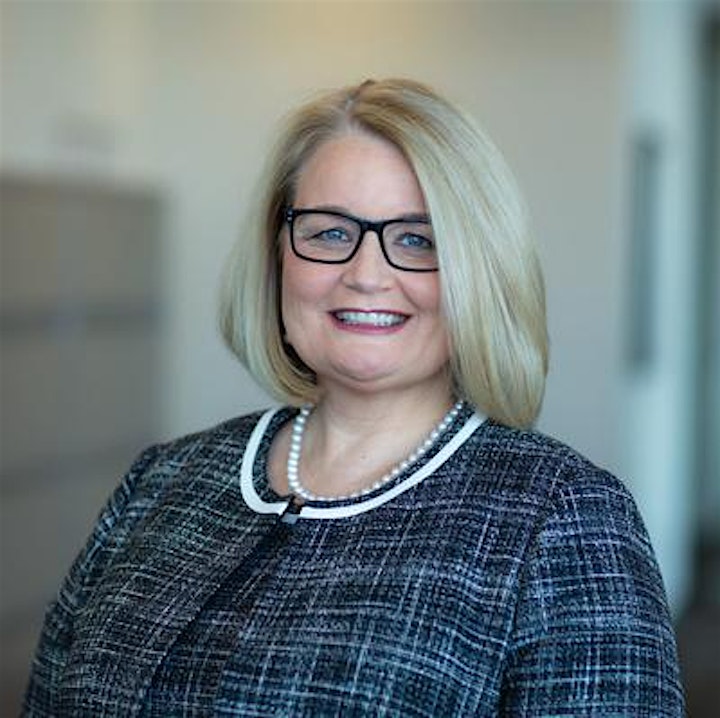 Since joining Export Development Canada in 2014, Mairead Lavery has put values and ethics at the center of her leadership approach. Appointed President and CEO on February 5, 2019, Mairead set out three pillars for her leadership: Champion for Trade; Environmental, Social and Governance Responsibility; and Inclusion, Diversity and Equity. These values are the centerpiece of her – and EDC's – business agenda.
Under her direction, Canada's export credit agency has pursued ambitious objectives, achieving strong growth, and helping more Canadian companies do business in 200 markets around the world, while generating over $100 billion in trade and investment annually.
In 2020, EDC became a major contributor to the Government of Canada's COVID-19 economic response, helping deliver billions of dollars in liquidity to companies across Canada. EDC also stands as the single largest financier of Canadian cleantech, a proud supporter of women-owned and women- led businesses, and regularly ranks among Canada's Top 100 Employers.
Mairead is the Board Chair for the EDC subsidiary, FinDev Canada, Canada's international development finance institution, and a Board member of Ontario Global 100, creating opportunities for business leaders of Ontario mid- sized companies to accelerate growth. She also sits on the advisory boards of Toronto Global Forum and Project Arrow, which is creating Canada's original full-build, zero-emissions concept vehicle. Prior to joining EDC, Mairead held executive roles at Bombardier, where she managed a range of large complex portfolios over a sixteen-year career.
She is a native of Northern Ireland, has a degree in Management and Accounting from Queen's University Belfast, and is a fellow of the Institute of Chartered Accountants in Ireland. She is also the first woman to occupy EDC's chief executive role in its 75-plus year history.
In 2015, Mairead experienced another very proud milestone: becoming a Canadian citizen.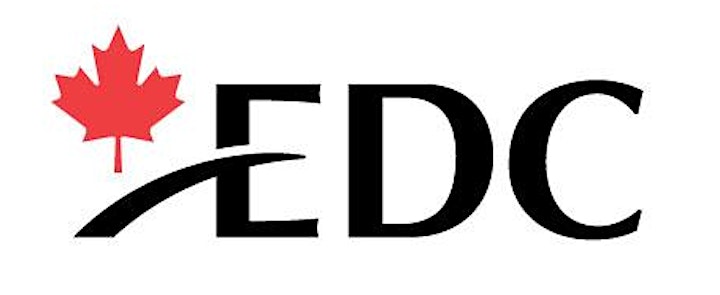 Chief Executive Officer, Board Member
Hydrostor
Curtis VanWalleghem
Curtis has been CEO of Hydrostor since its inception and has led the company through technology development into commercial operations. Prior to Hydrostor, Curtis was Sr. Manager in Deloitte's Corporate Strategy Consulting Practice where he advised and consulted for some of the top energy companies globally. He has also held positions at nuclear generator Bruce Power and wind developer Environmental Electric Company.

__________________________________________________________________________________________________
AGENDA
Australian Eastern Standard Time - Wednesday, 17 November
10:30AM - EVENT OPENS
10:30AM - CACC WELCOMING REMARKS
10:35AM - KEYNOTE REMARKS
10:45PM - MODERATED DISCUSSION
11:55AM - CLOSING REMARKS
12:00PM - EVENT CLOSES
Canadian Eastern Standard Time - Tuesday, November 16
6:30PM - EVENT OPENS
6:30PM - CACC WELCOMING REMARKS
6:35PM - KEYNOTE REMARKS
6:45PM - MODERATED DISCUSSION
7:55PM - CLOSING REMARKS
8:00PM - EVENT CLOSES
The Canadian Australian Chamber of Commerce (CACC) is a non-profit, volunteer based organisation that aims to bring businesses together to facilitate a strong environment for economic trade and investment between Canada and Australia.