Pitmaster University 6 hour BBQ, Burger and Taco Degustation / BBQ Masterclass @ Port Beach Brewery Jan 29
About this event
Pitmaster University are at Port Beach Brewery, for our famous 6 hour BBQ, Burger and Taco degustation on Saturday the 29th of January.
Join us just for a day of feasting and lots of laughter, in a fun and relaxed setting.
Whilst you eat like kings, we'll show you how to hit BBQ home runs at home on a variety of smokers and BBQ's.
We are proud to say that there simply is no other class that offers as much bang for your buck, anywhere in Australia with tickets are ONLY $145 plus booking fee for our legendary class to learn how to turn cheap cuts into magic and epic meat fest!
We feed you for 6 hours long but watch a quick video of what's included: https: Quick Video
For those that would like to know more about what's included in the masterclass. Read on.
The first class is designed to cater for the average Joe or Joanne, just starting out or still learning the art of low and slow BBQ and tailored to be easy to follow recipes, instructions and sure-fire techniques, for you to be able to hit the ground running but we'll also cater to those that are well on their way to becoming a pitmaster too.
Lots of people just come along for the incredible feed though and many bringing along their wives, husbands and partners for the big day!
This masterclass will cover how to cook a range of meats, with a kiss of smoke and fire, to give you moist, tender, succulent and flavourful results.
The course itself is held over a total of 6 or so hours from 10AM until 4PM, so we can focus on ensuring that everyone can see how simple it is for you to replicate and impress your family and friends at home.
On the menu is:
Wagyu brisket and cheap brisket so you can compare,
BURNT ENDS!
Smash Burger sliders,
Beef tacos,
Pork belly tacos,
Pulled Pork,
Reverse Seared Rib Eye or Tri Tip,
An introduction to hot and fast with Lamb Ribs.
Jalapeno Cheddar Sausages,
Cornbread.
We'll not only share the basics and fundamentals of how to extract the best out of your meat but also your smoker, whether it be a Weber kettle style, ProQ, Fornetto or Weber Smoky Mountain, bullet style, Dragon or Akorn, Kamado style, Ugly Drum or offset style smoker and the fire management of each but can also help with pellet, gas, electric, vertical, cabinet and gravity fed smokers too.
During the class, you'll get to snack on what's been cooked along the way and at the end of the class, you will get to wrap your laughing gear around the stunning, epic meat fest platter seen in the video which is Jason Meldrum and Bundy Collicott's award winning, low and slow and/or hot and fast, all wood smoked meat that much has been slaved overnight, care of Molly's BBQ Smokehouse and Smashed As Burger Co.
The course is only $145 plus booking fee to be affordable for everybody and hopefully affordable enough for your wife, husband, partner or best mate to attend too!
We also have gift vouchers available, for those looking for a memorable gift, to make a long-lasting impression on your loved one for that special occasion. If you already have a voucher, please contact me ASAP to reserve your spot.
The big day is Saturday the 29th of January and tickets are on sale on Thursday the 18th at 12 noon but numbers are strictly limited and payment will be required to secure your spot and avoid disappointment.
For more videos, pics and information, find us on Facebook.
https://www.facebook.com/pitmasteruniversity/
For more information about Port Beach Brewery follow the link below:
https://www.facebook.com/portbeachbrewery
***Please note, we do not offer refunds unless the event is cancelled and beer is NOT included.***
***Port Beach Brewery is a licensed venue, so no BYO***
***4 tickets maximum per booking but we may consider group bookings of 10 or more people***
***Also please note: Some proteins may be substituted due to availability.***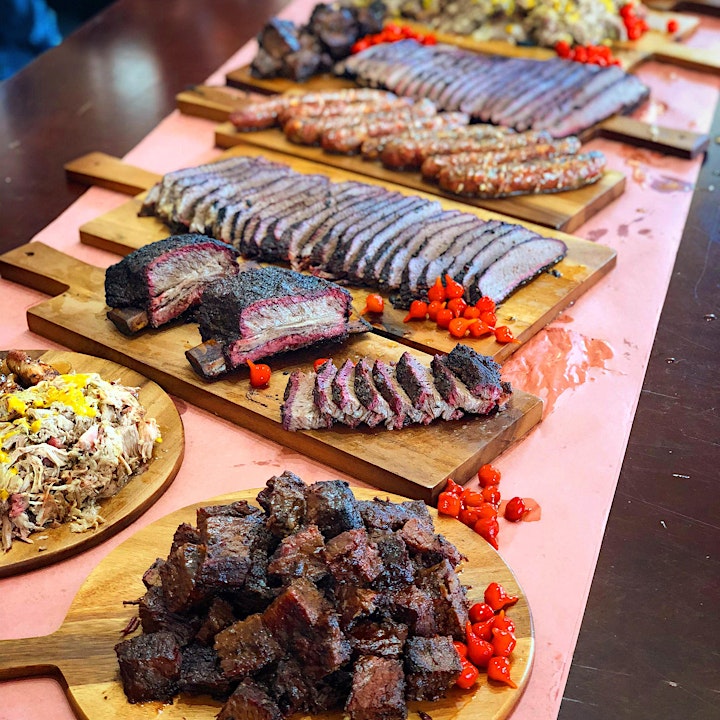 Organiser of Pitmaster University: BBQ Masterclass @ Port Beach Brewery Jan 29